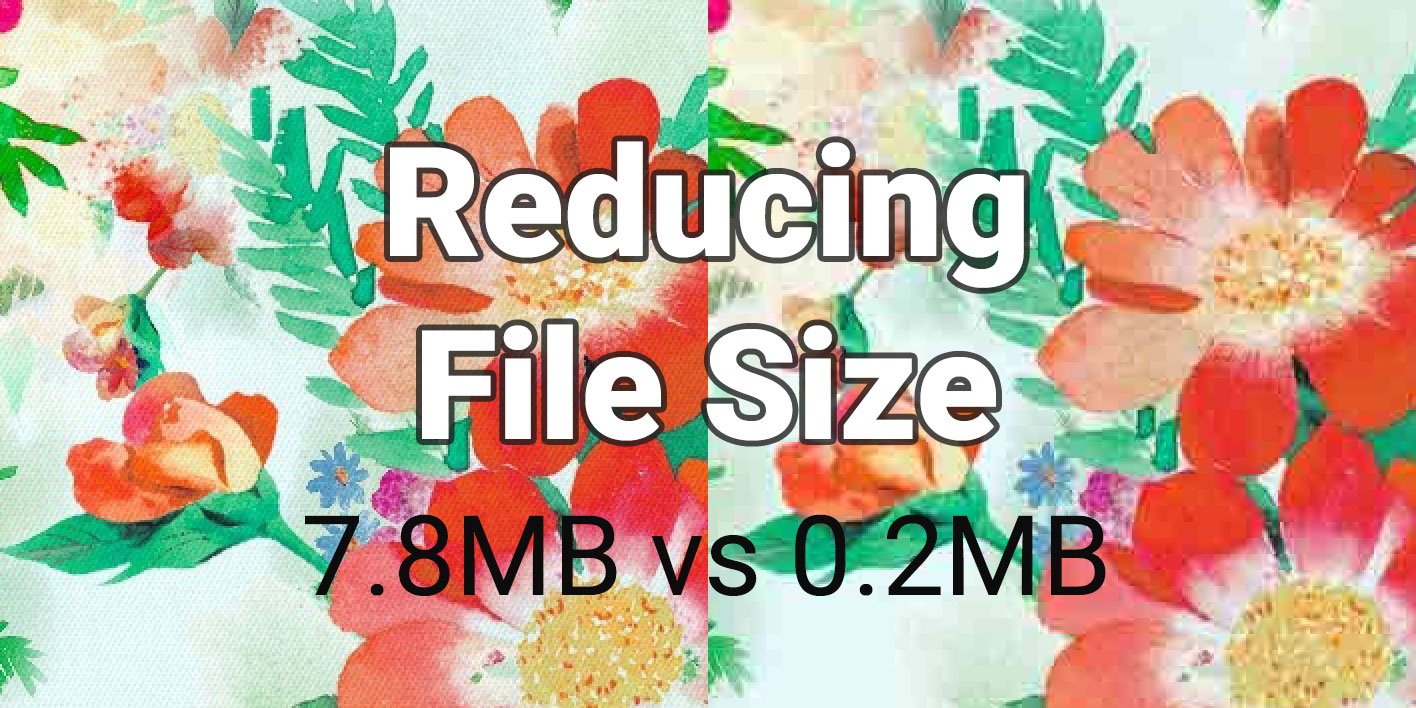 This guide will help you to reduce the size of your image files specifically for printing.
Tips on Reducing File Size
Like most websites, Prinfab has a limit on the size of the files you can upload.
This guide will give you some tips on how to reduce your filesizes to fit within the upload limit, and still get the highest quality prints possible.
It will also save you time waiting for large files to upload! Keep reading to find out some expert tips and tricks on reducing image file sizes.
Contents
Introduction
There are several factors that influence file size, ranked from most effect to least effect:
The pixel size of the image
How the image is stored (the file type)
The bit depth of the image
What is in the image (only applies to certain file types)
We'll go over, one by one, each of these aspects and see how we can help to reduce your file size.
Summary
Generally, the following is a good guideline for saving your images:
Use the correct resolution - 180DPI is more than enough for most prints.
Save as a JPEG at Quality 8-10 for a small file size that still prints with great detail and colour.
–or–
Save as a TIFF with LZW compression for a losslessly compressed file.
Always save your images with profiles embedded, where possible.
Avoid using PNG, BMP or GIF for large images - they result in unnecessarily large file sizes, or aren't fit for purpose, and won't add anything compared to JPEG or TIFF file formats.
Recommended TIFF options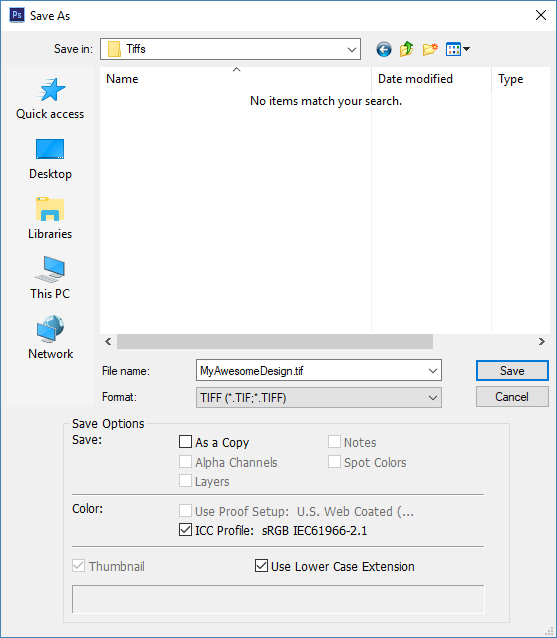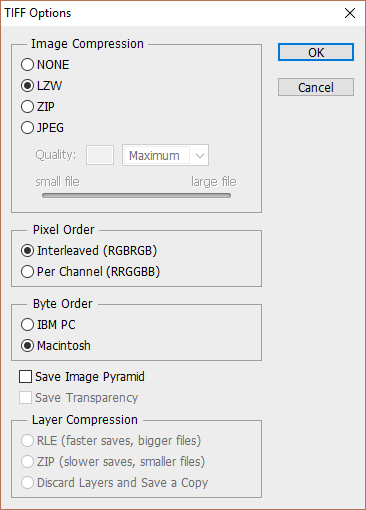 Recommended JPEG options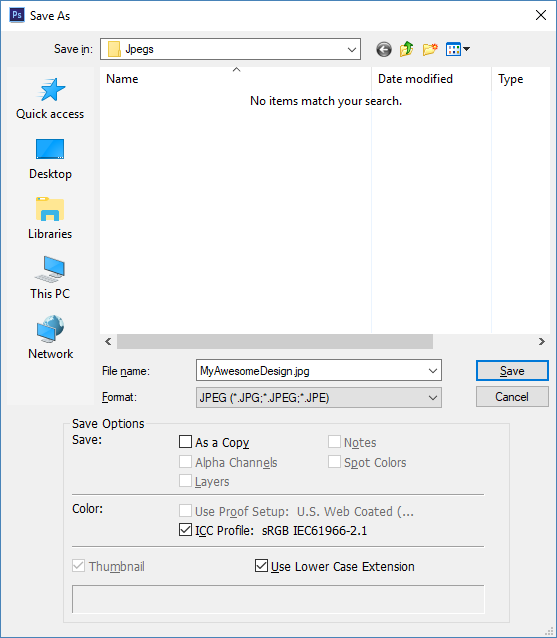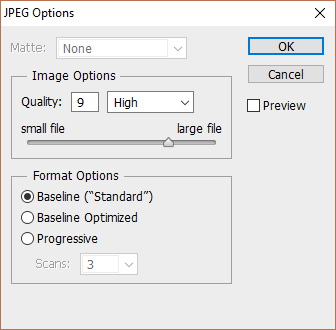 Image Size
You should use the minimum number of pixels necessary for printing your image.
You can safely downsample your image to the needed resolution.
For example, if your source image is 130cm wide and stored at 300 DPI, it will be roughly 15,000px wide.
If you plan on using this print as a poster or wall hanging, and it will be viewed from around 1m away, then you can safely downsample your image to 180DPI without any noticeable effect.
Please refer to our previous guide The Relationship Between Viewing Distance and DPI for more information on choosing an appropriate resolution.
Saving your image at 180DPI is more than enough in most situations.
File Types
Here at Prinfab, we accept the following file types for images:
If you're having trouble with the size of your files, you should definitely not be using PNG or BMP, and GIFs should be avoided unless you're truly certain you want to use the restricted colour palette.
For all file formats, where the option is available, you should use 8 bits per colour channel (not 12, 16, 24 or 32).
JPEG
JPEG is a lossy image format.
That means that, when an image is saved as a JPEG, information is irretrievably lost.
This is important to bear in mind, as you should never use the JPEG format for your working files. While you're still working on images, you should, if possible, use lossless formats.
For your final print files, however, JPEG is a great format to save your files in. It is particularly suited to photographs and paintings, and can achieve high levels of compression with almost no loss in quality.
The visual difference between a quality level 7 JPEG and a lossless TIFF is usually imperceptible.
For images that have lines of sharp contrast and block colours, then choosing a lossless file format such as TIFF is usually a better choice, where possible, although a high quality JPEG will result in almost no difference in printed quality.
TIFF
TIFF is a lossless image format.
It is a versatile image format that has support for many features.
For printing, a flat tiff file is recommended (no layers), as the interpretation of layers can differ between different software implementations.
TIFF usually comes in 3 different compression flavours:
No Compression
LZW Compression
ZIP Compression
JPEG Compression
all of which are lossless, except for JPEG compression, which is the same as the JPEG section detailed above.
There is no real reason to use an uncompressed TIFF file - it only makes the TIFF a bit faster to save and subsequently open.
LZW compression losslessly compresses the image, reducing the file size by a large amount - in most cases savings of up to 50% can be expected.
The same goes for ZIP compression, which can usually make files even smaller, typically up to 60% smaller.
TIFFs are a great option for graphics and text.
PNG
PNG is another lossless image format.
A great choice for graphics and illustrations, PNG is a good substitute for TIFF in it's compressed form.
PNG does have a few limitations. Only the RGB colour space can be used, and more often than not software will strip many important pieces of metadata from the image file. This can include DPI data which is very important for printing images.
PNG is generally used for web applications, and as such has been optimised for these purposes. Using PNG for printing is generally not a great idea.
GIF
GIF is another lossless image format.
GIFs use a limited colour palette to save images. This is great for limited colour graphics, but most times when printing you'll want to have as large a colour space as possible.
GIF is limited to a maximum of 256 RGB colours, so it should not be used for anything except the simplest of designs.
Generally, it is an unsuitable format for printing.
BMP
BMP is another lossless image format.
BMP are a very simple file format, and in it's full colour form will store data completely uncompressed.
They are also capable of being reduced colour, and compressing the data, however, this is generally unsuitable for printing.
BMP files have many other uses, but unless you're absolutely sure what you're doing, it's best to steer clear of the BMP file format for printing.
The advantage of BMP is that it's a very simple file format, and as such is widely supported on nearly every platform.
Examples
To illustrate the differences in size between different filetypes, we'll use the following two images: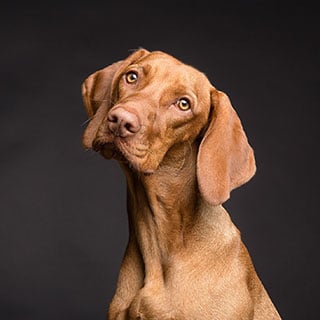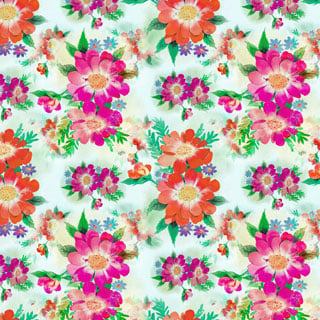 Both images are sized to be 200 x 200mm at 180DPI (that is, 1417 x 1417px).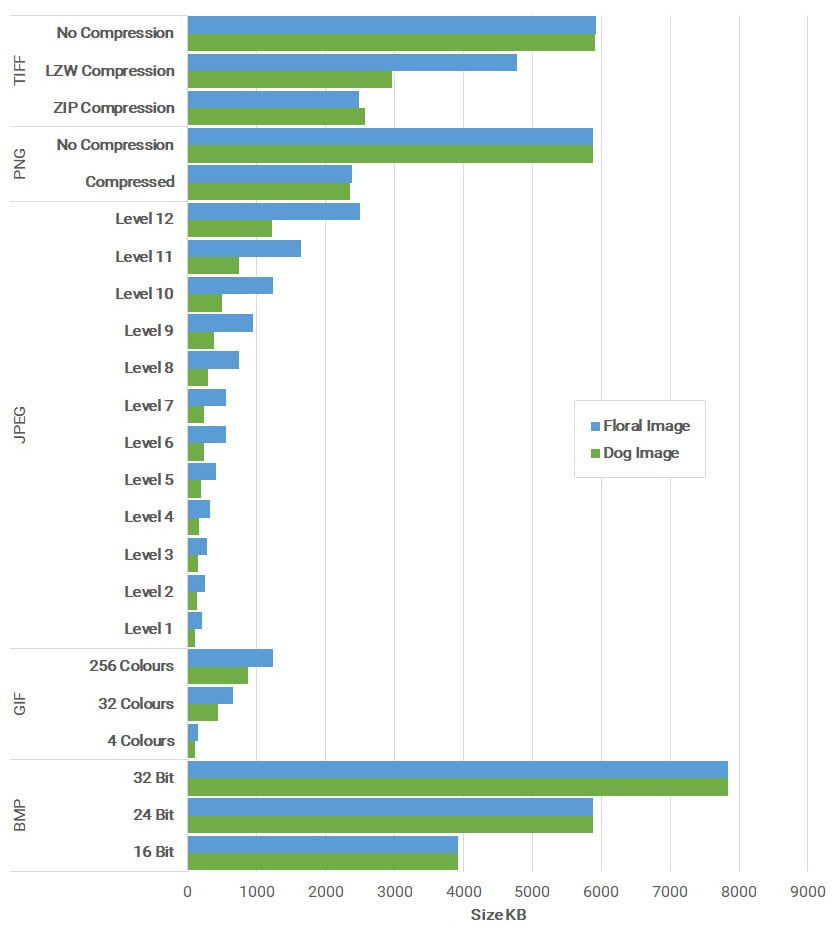 Below, you can see each setting used and a 100% crop of the image to see how it affects the quality.
Clearly, for example, a level 1 jpeg is insufficient quality, whereas a level 8 jpeg is high quality indeed.
Dog Image
Floral Pattern
Further Help
If you need further help, be sure to check out:
And if you are still not sure what to do, feel free to get in touch and we will do whatever we can to help you on your way.