Quirky, colourful, textural surface pattern design for handmade lampshades, art prints, greetings cards, fabric pendant necklaces, brooches and keyrings.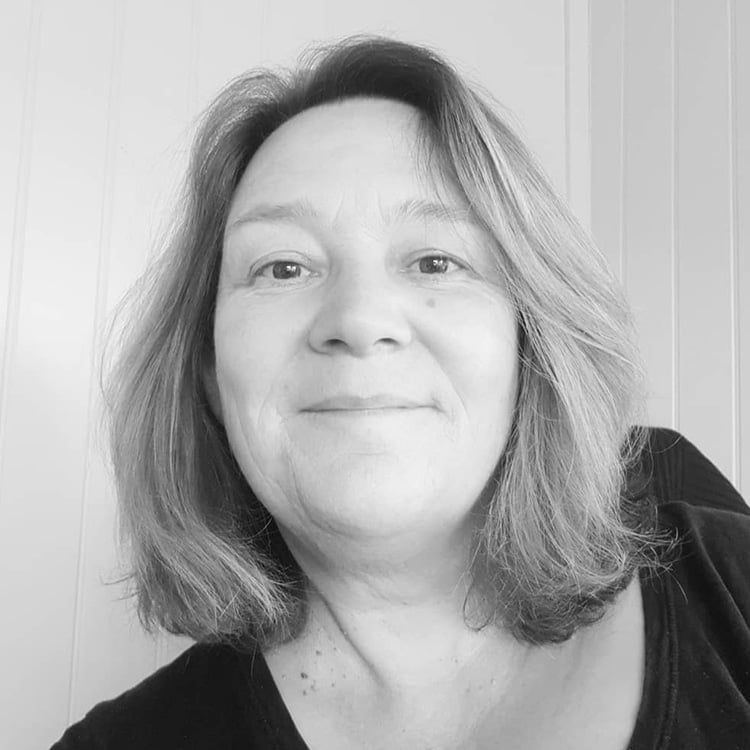 Claire is passionate about brightening up homes and promoting home furnishing items such as lampshades, clocks and cushions as artworks in their own right. She loves lampshades and the way they can add a magical pop of colour to a room; an antidote to the grey-taupe of recent years.
She urges others to embrace colour wherever possible. Sometimes she goes loud with colour and other times she uses the pops of colour to accentuate a shape or texture. Whichever way she uses it, colour is always at the forefront of her mind when designing new collections.
I have always had a need to be creative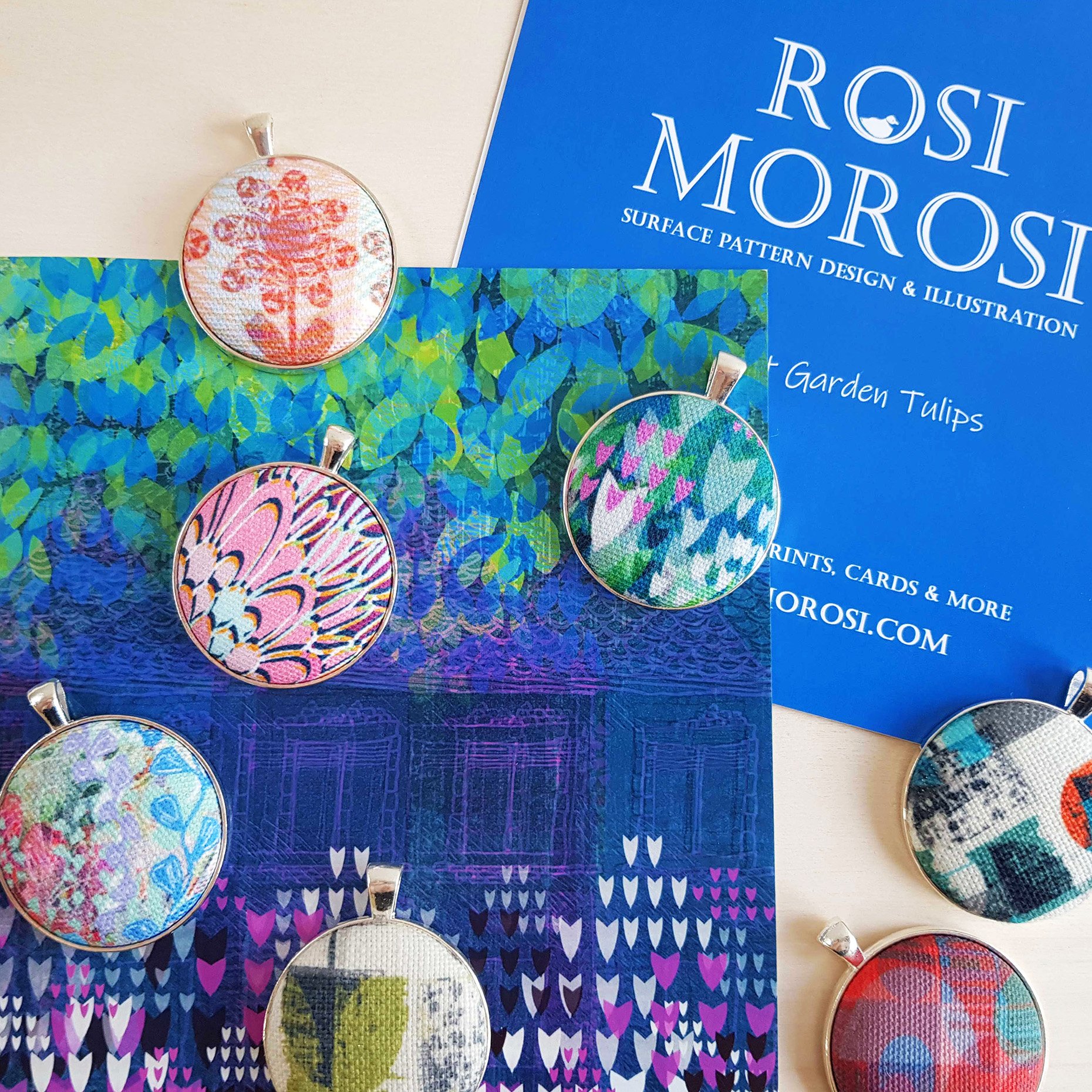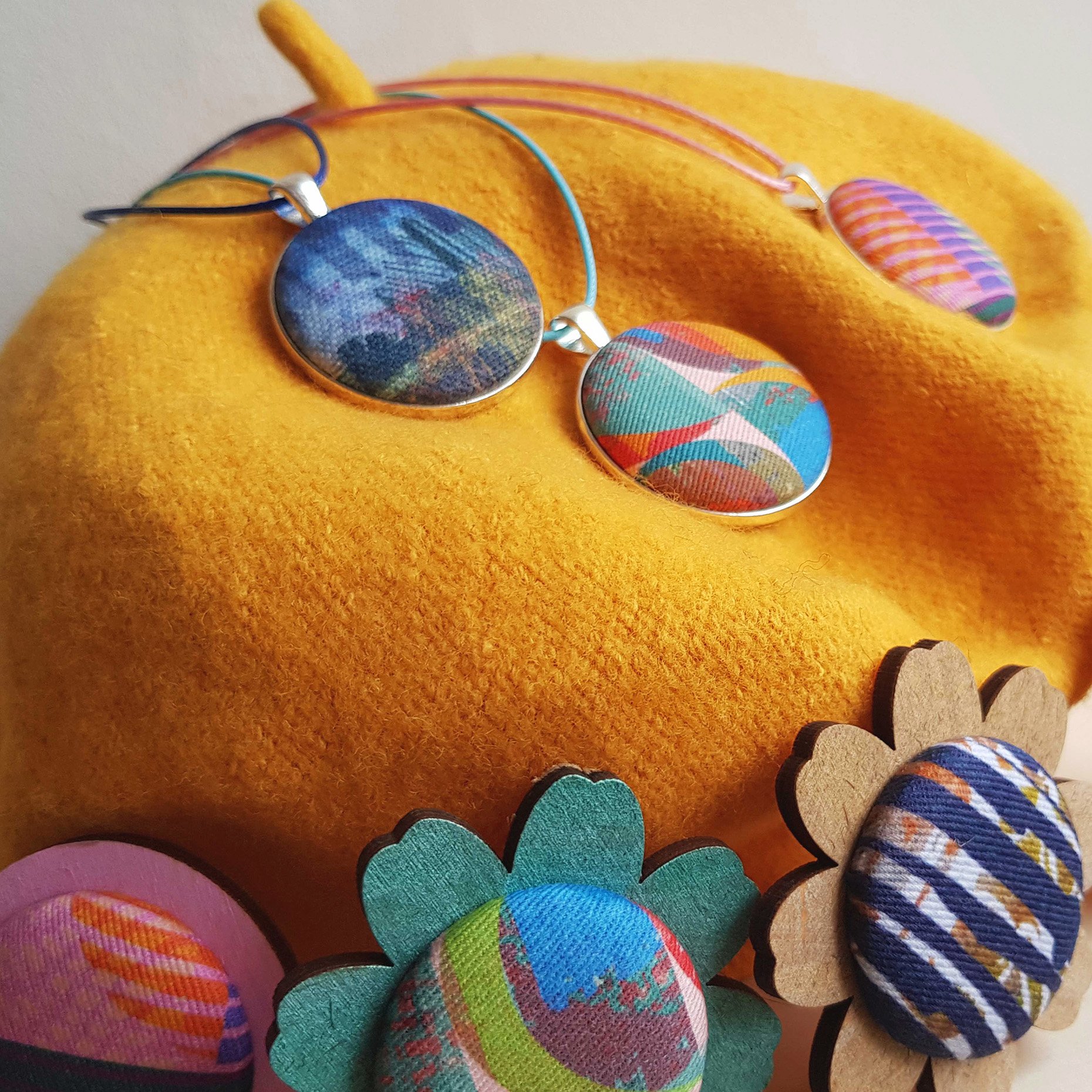 After attending the Bath Academy of Art, Claire went on to study for a degree in Graphic Design at Leeds. Over the years she has explored the world of collage and assemblage. She has exhibited her work in UK galleries as well as having pieces in South Africa, Europe and Australia. "I have always loved pattern and, looking back at the work I produced in Leeds, pattern, texture and colour played a large part in everything I did".
Claire spends time in her studio every day and always has a sketchbook on the go as an essential way of documenting her creative thought process. "I am truly fortunate to work from a small garden studio. The studio has floor to ceiling windows so I get plenty of light and gorgeous views of the garden as it changes through the seasons".
She is inspired by the natural world as well as artists such as Jacqueline Groag, Phyllis Baron, Dorothy Larcher and Enid Marx. Claire also has a very inspiring godmother, the artist Salliann Putman.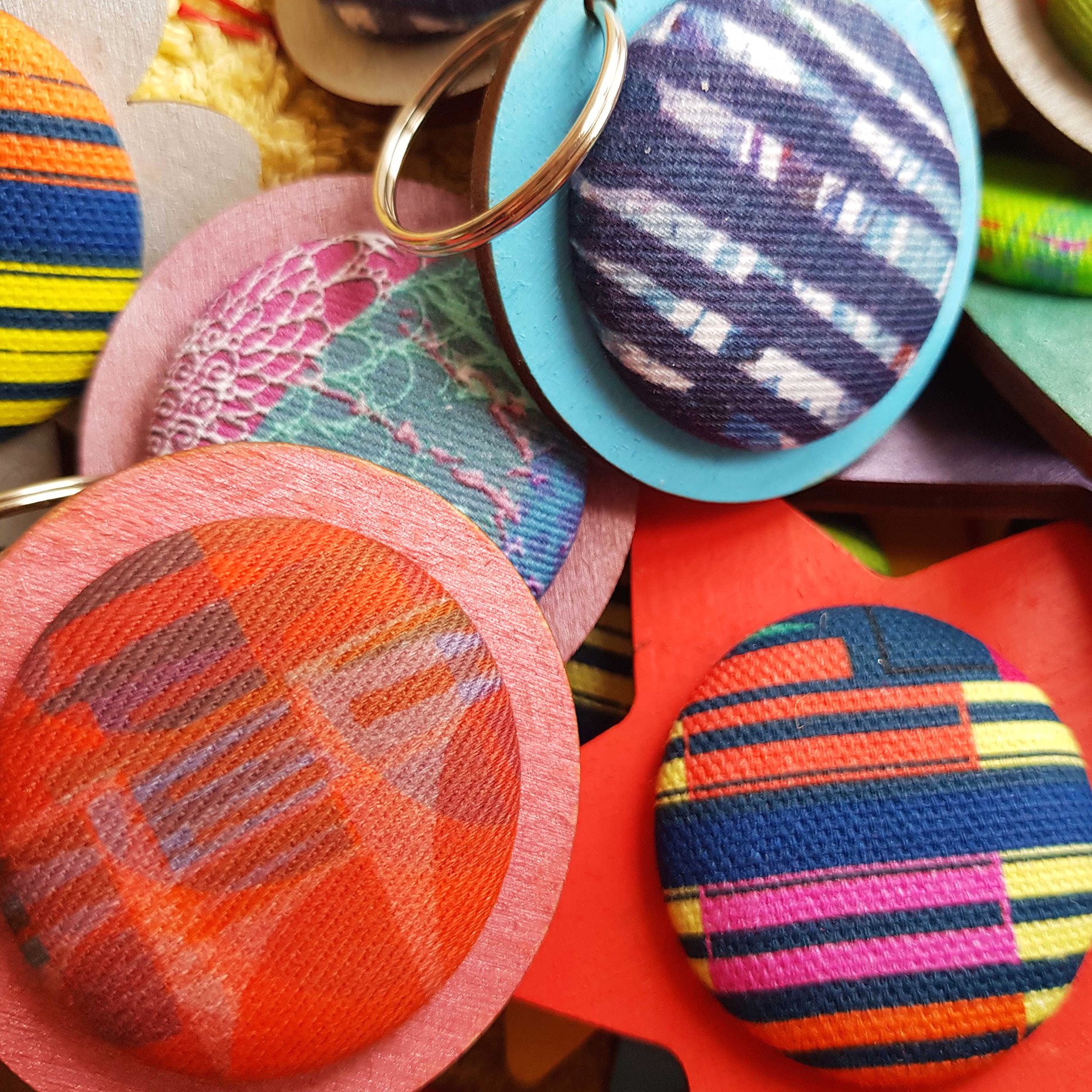 What I love most about being creative is the freedom to do just that- create; to immerse yourself so fully in drawing, painting and making that you have no idea how long you have been creating
She gets so wonderfully lost in the pleasure of experimenting that she has found a way of using her fabric offcuts, from lampshade making and test squares, to minimise waste as much as possible. Her fabric pendant necklaces have been so popular that she now makes material/wooden brooches and keyrings too. In addition to this, Claire is launching a range of wooden tree decorations for Christmas this year and has also started making a small range of unique shoelaces using her printed fabric.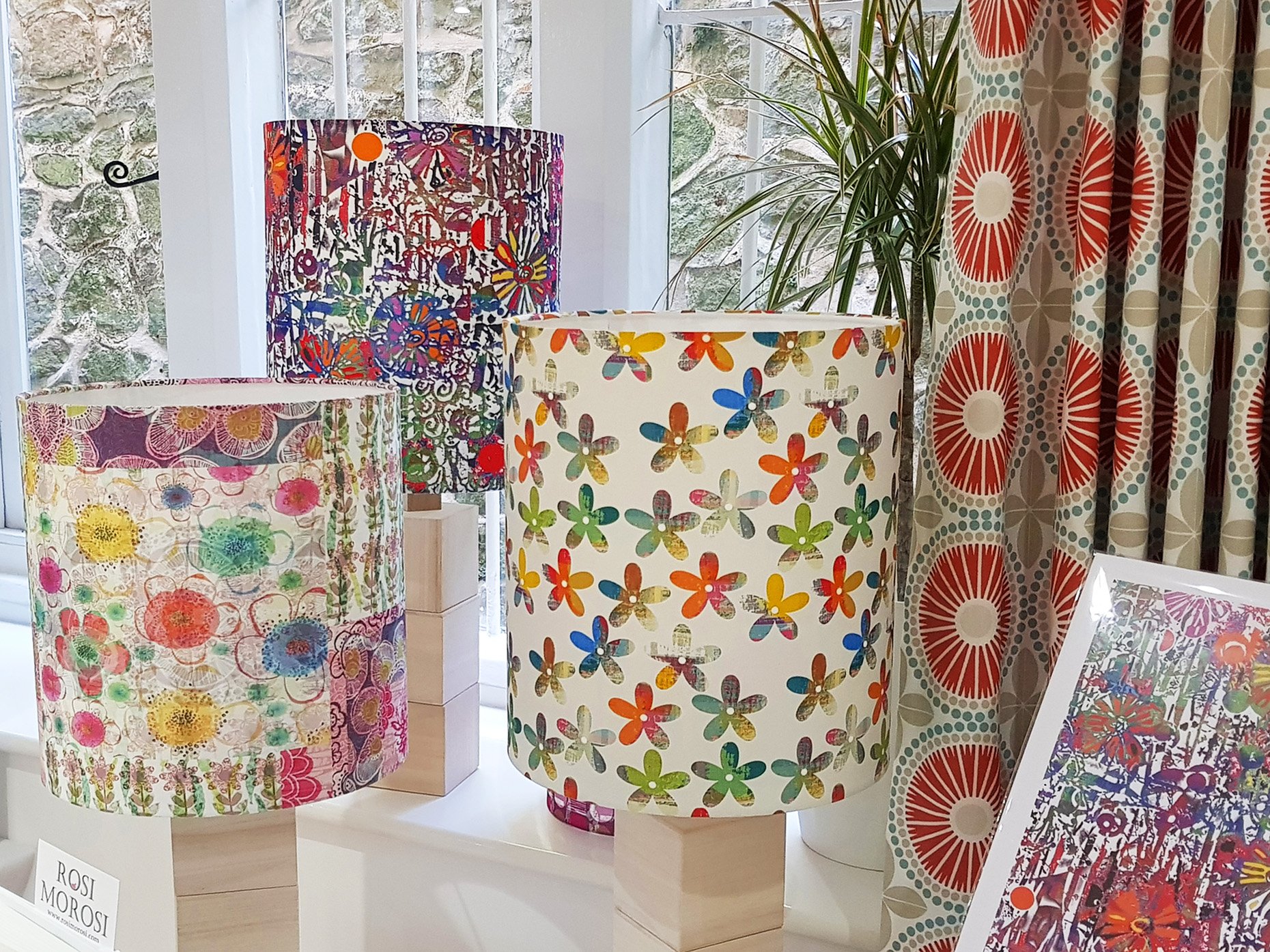 Having found the wonderful Make it in Design online school of pattern design, through being a huge fan of Rachel Taylor and her team, she re-discovered her inner creative spirit, after having a creative break for a few years, and has not looked back since. Her re-found creative confidence was further boosted by having her work shown at Top Drawer London as part of the spotlight given to new designers, followed by the British Craft Trade Show in Harrogate. She is now looking forward to showing at Blue Magpie Contemporary Art & Crafts and the Art Collective Christmas Weekend at Sir Harold Hillier Gardens this November.
---
Claire is one of our many customers who has created a thriving home furnishing and accessory brand using her custom printed fabric.