Kasia Jordan-Drążek created Pinky's Studio and runs a thriving business selling handmade accessories and décor products on Etsy.
Kasia is interested in all things creative, with a particular passion for arts and crafts, cooking, gardening, reading and fashion. After seeing other artists get their work printed onto various different mediums, it gave her a distinct vision for how she could apply her designs onto fabric to create a collection of unique accessories.
Sourcing inspiration from nature- flowers, mushrooms, animals, the solar system, music, philosophy, psychology and poetry, Kasia has created a range of truly unique products from custom printed fabric. Her favourite part of the design process is seeing the finished product come together exactly as she imagined it.
Being able to design my own fabric makes it absolutely my own from start to finish
Kasia's advice for new designers starting out in the industry is to "design whatever you want as long as it makes you happy". She went on to explain how Prinfab has helped progress her business by giving her the ability to create exciting new products in a really easy way.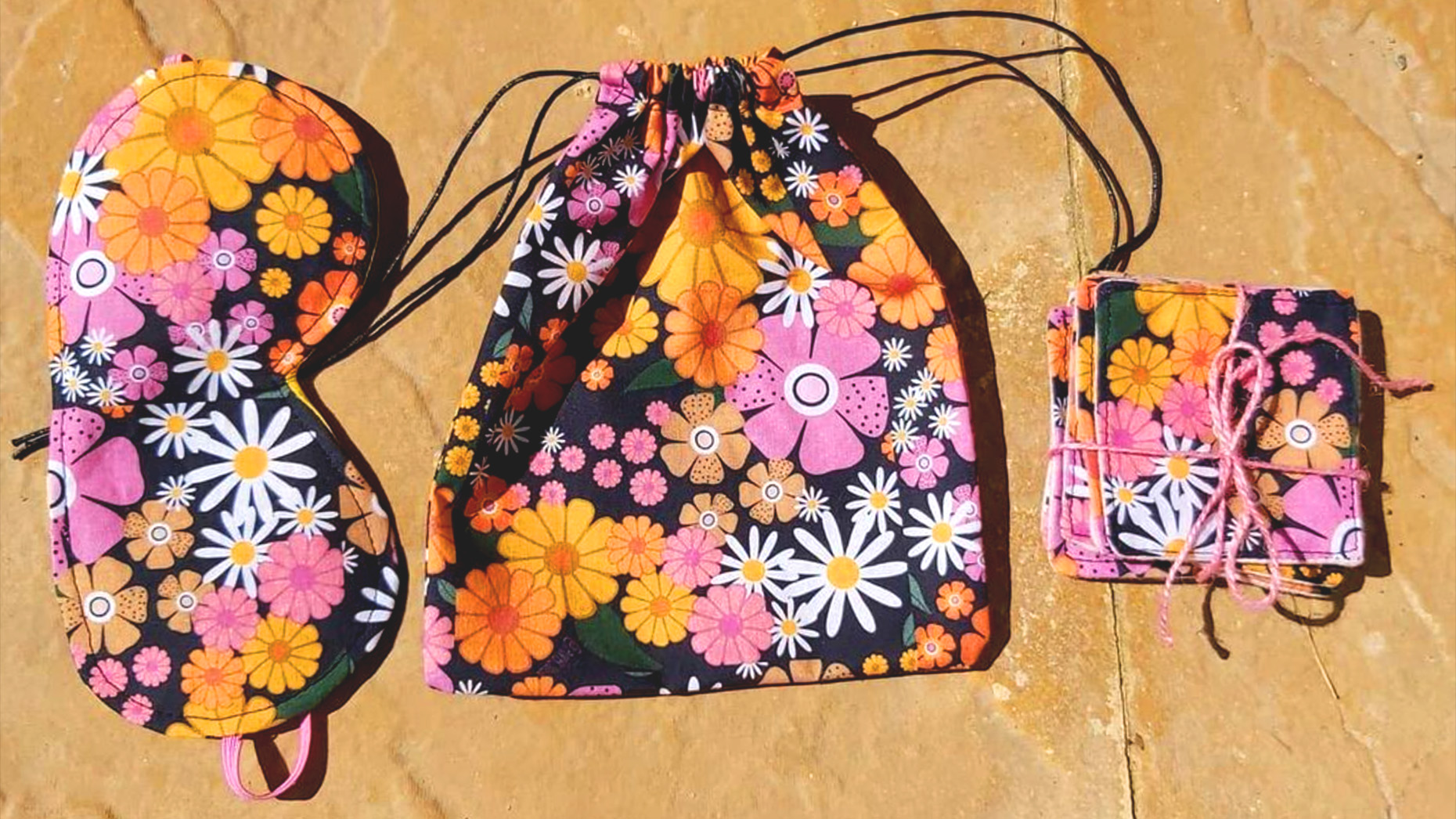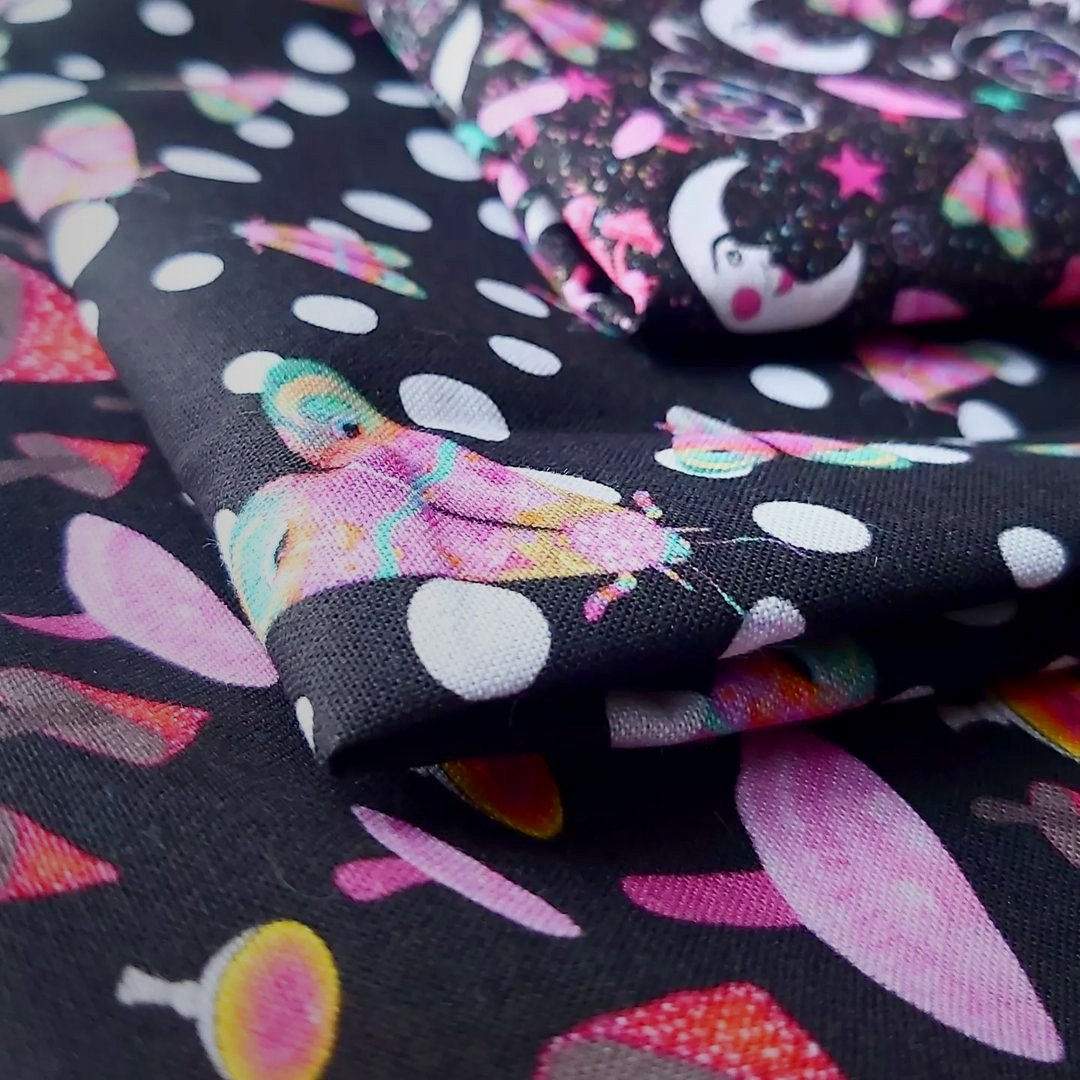 Don't worry about whether your work is fashionable or if other people like it, as long as it's you
Her love for being "consistently inconsistent" has allowed her to create a "weird and wonderful world through magical maximalist artwork" and express her individuality through artistry. This is a skill that her favourite artists use: Yayoi Kusama, Salvador Dali, Zdzislaw Beksinski, Andy Warhol and Jean Michael Basquiat all have an expressive style.
Many of the designers we print fabric for use well known artists as a source of inspiration to create their own unique style.

Kasia's psychedelic style has attracted many fans on Etsy, where she sells her handmade accessories and home décor pieces to customers worldwide. Etsy is online marketplace specialising in handmade products. Sales in excess of $10 billion were made on Etsy in 2020 making it a fantastic place for our customers to sell their products.

---
Kasia is one of many Prinfab customers who has created a successful brand using custom printed fabric. Her range of bold motifs have created a fantastic collection of seamless repeat patterns. We hope her work inspires others to go on to create their own textile accessories.