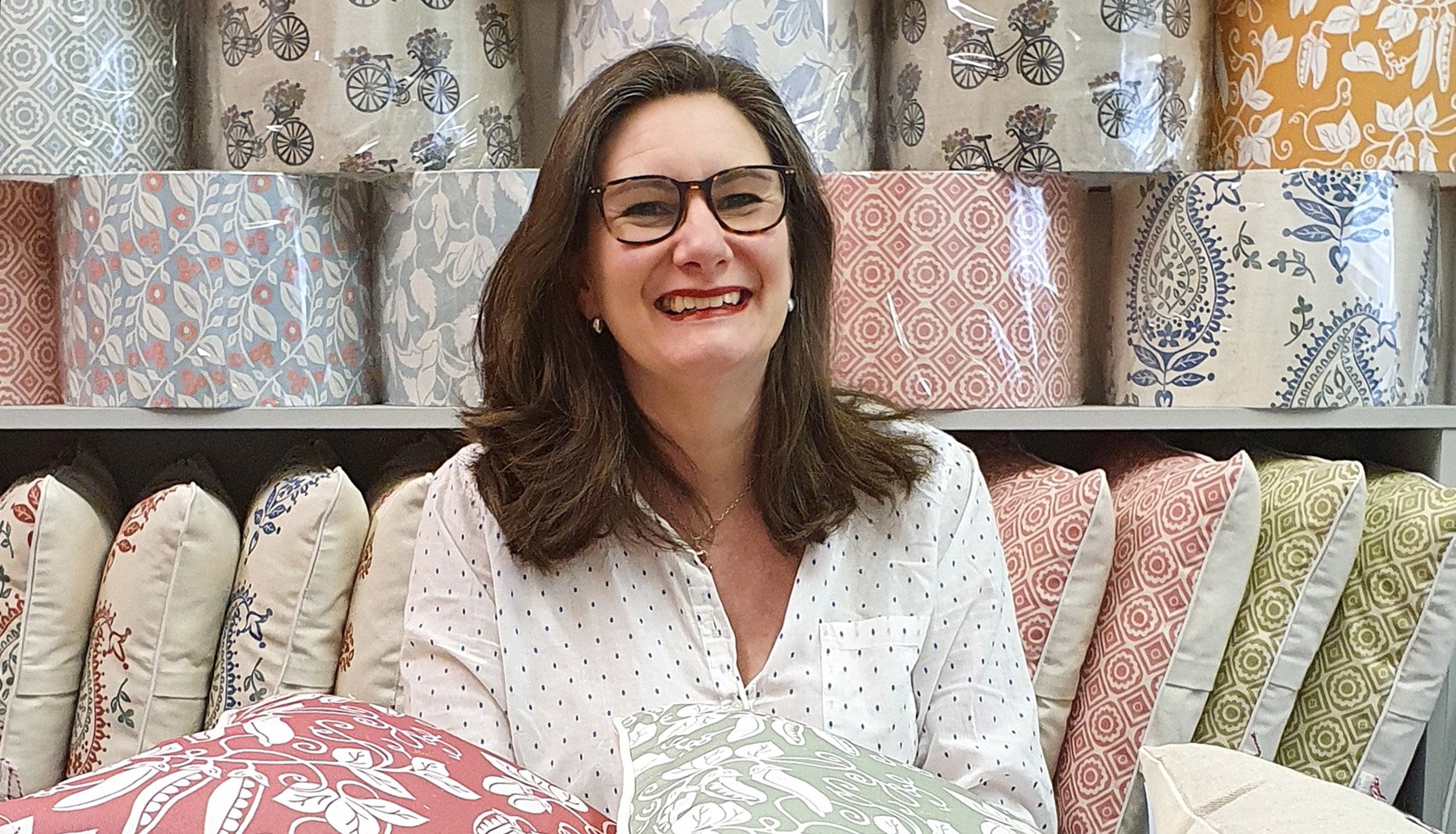 Lizzie's designs originate from linocut prints which retain the essence of traditional block printed fabrics and tell the story of their handmade origin.
As a linocut printmaker and fabric designer, Lizzie starts each of her designs with a hand-drawn sketch which is transferred to lino, carved, and printed by hand. Some designs are transferred to silk screen and hand-printed onto fabric while others are scanned, coloured on screen and then printed digitally.
With a background of creating and making from an early age, Lizzie went on to do an art foundation course and degree in Textile Design and Surface Decoration. At University she explored screen printing, layering colour, stitch, and appliqué.
I draw my inspiration from the environment, be it natural or manmade
While bringing up her two children, she found ways to feed her creativity at home and went on to open a market stall at Stroud Farmers Market selling hand-printed textiles, art prints and cards. Lizzie told Prinfab "I am lucky enough to rent a studio at Victoria Works Studios in Chalford, which has enabled me to grow my business - albeit at an organic rate to fit in with family life!".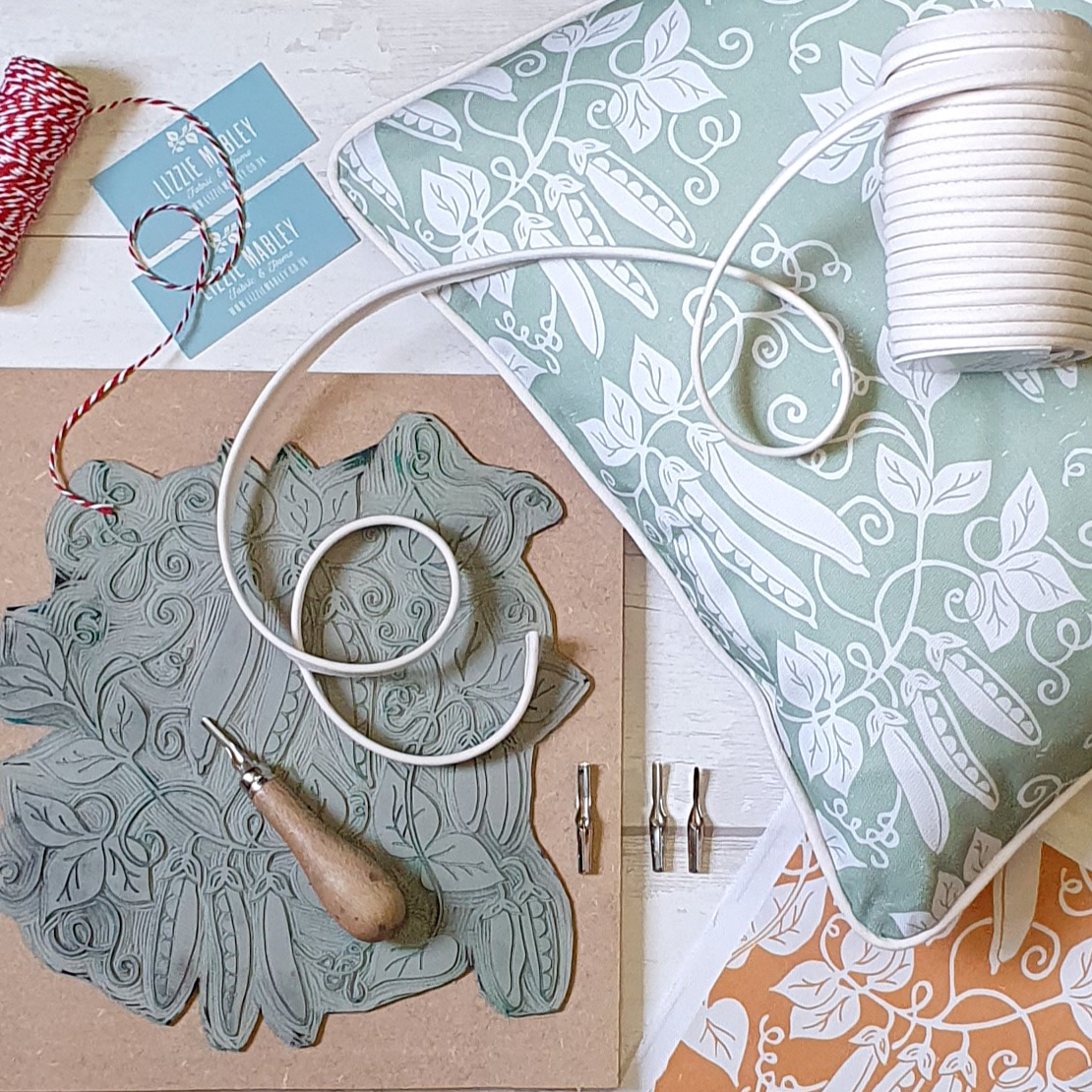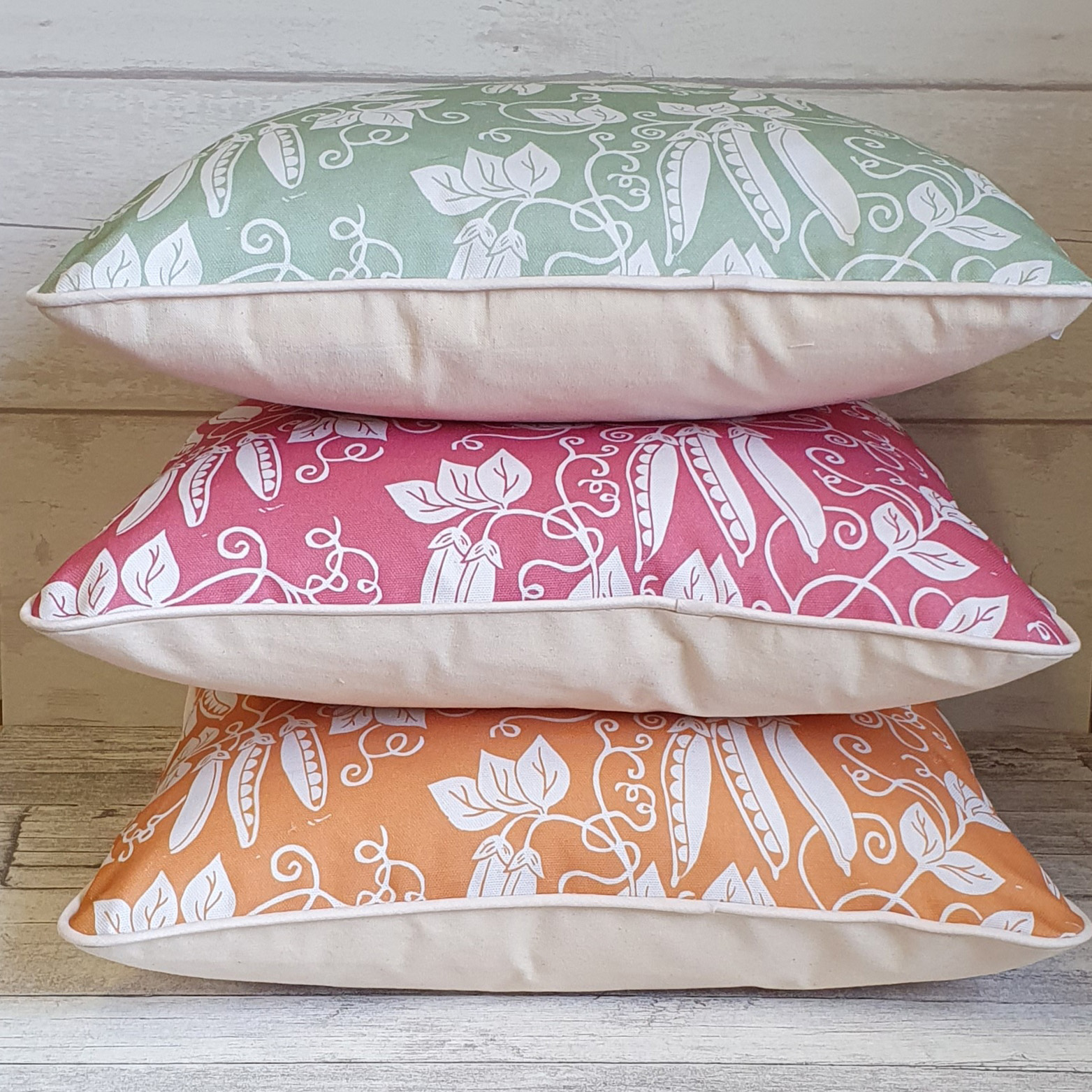 Her love for the countryside is portrayed in her designs as they capture the vibrancy of her surroundings, particularly her garden and the coast which she visits whenever possible. This in turn inspires her love of interiors, fabric, pattern, and décor.
Lizzie has a passion for gardening and feels her eye for design translates well with the colour and shape of the plants and landscape. She came to Prinfab after realising that she wanted to see her designs as printed lengths. While she could produce small lengths of hand-printed fabrics in her studio, she needed a way of producing larger pieces of fabric to use for her collection of cushions and lampshades.
It is always exciting to see my little linocut designs turn into something that can be used on a completely different scale to make a real impact to a room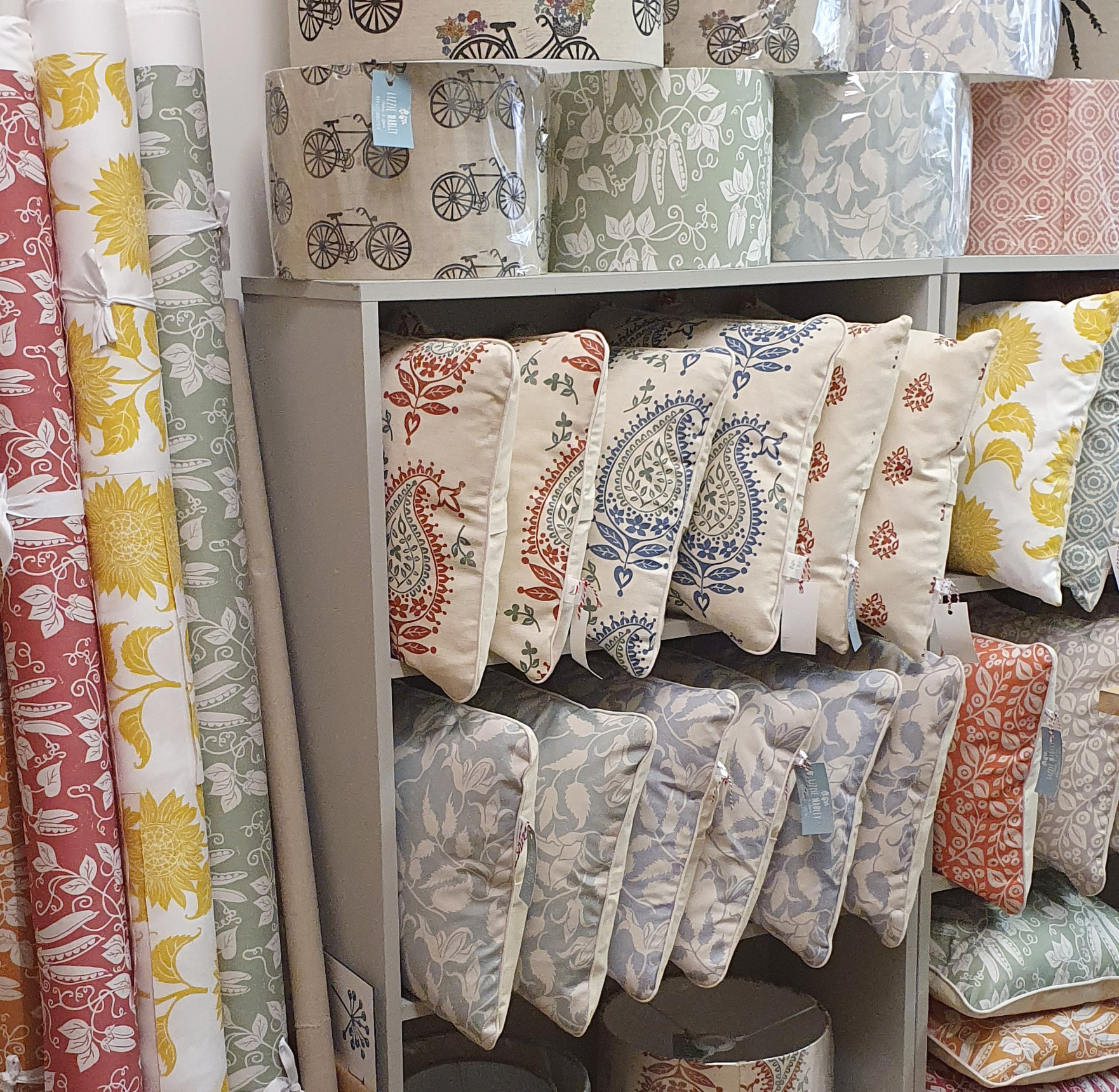 We asked Lizzie if she had any tips for new designers starting out in the creative industry:
Collaborate with other designers, share ideas and challenge each other. Surround yourself with other creatives.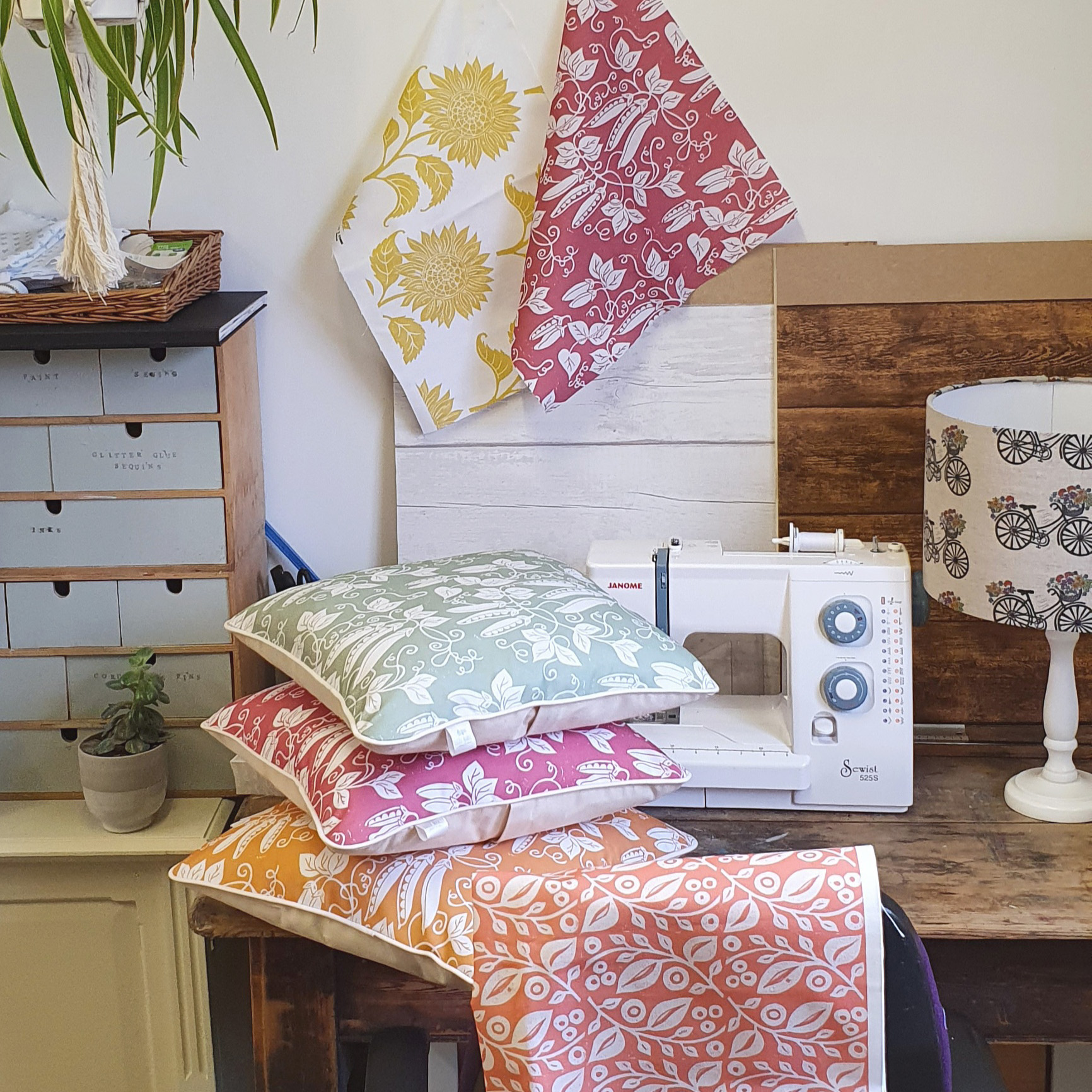 "I would also try and get some industry experience before starting out. This is something I didn't do which has meant learning as I go, which is good, but somewhat a slower pace! Never stop learning new things and developing your experiences. I have recently started a ceramics class which feels like a natural progression and I am loving using this medium as a new way to realise my designs".
---
Lizzie is one of our customers who has created a successful homeware brand by using her unique designs to create a cohesive collection of printed fabrics.