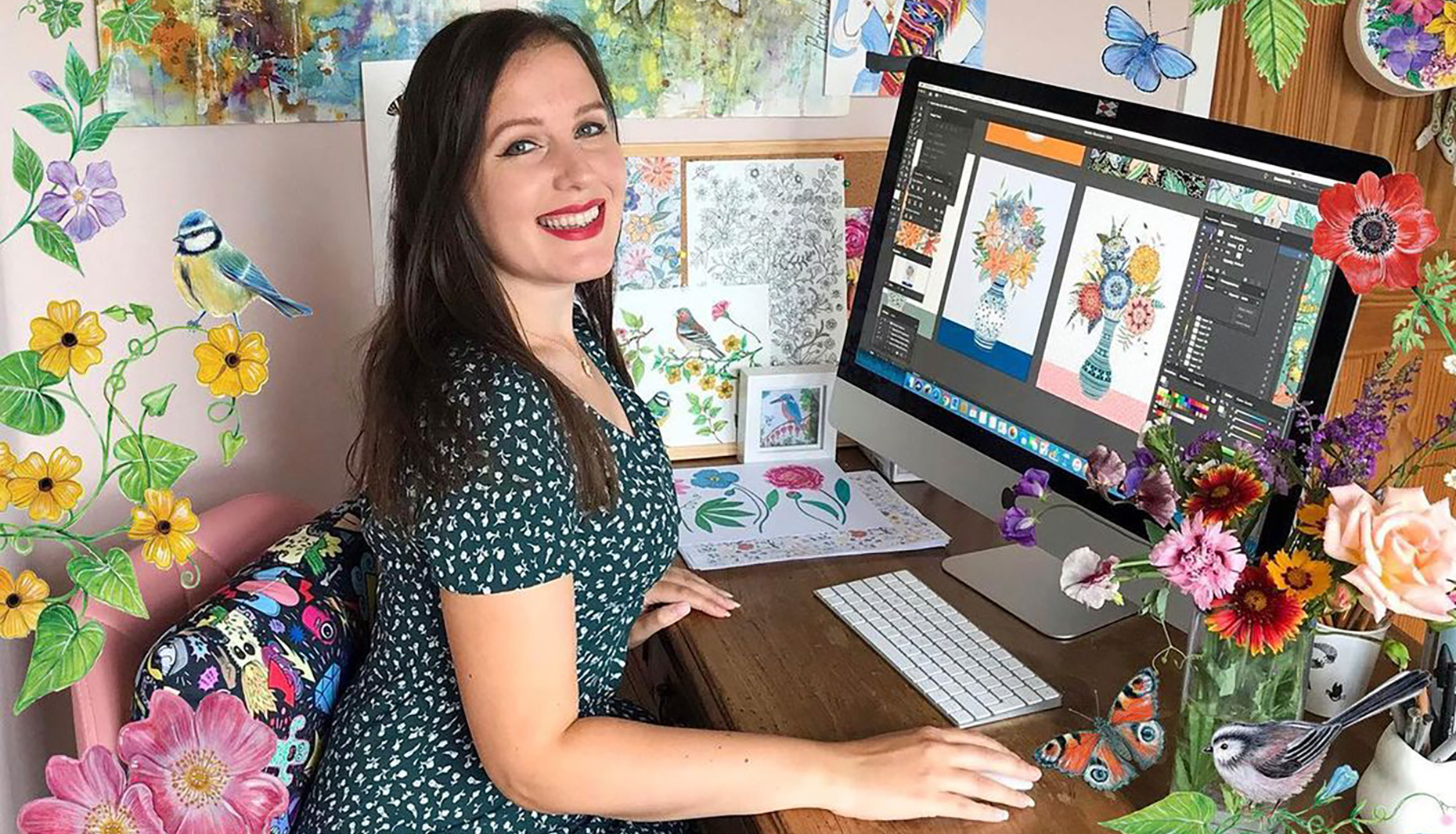 Sarah has always loved painting and crafting and knew from a young age that she was destined to work in the creative industry.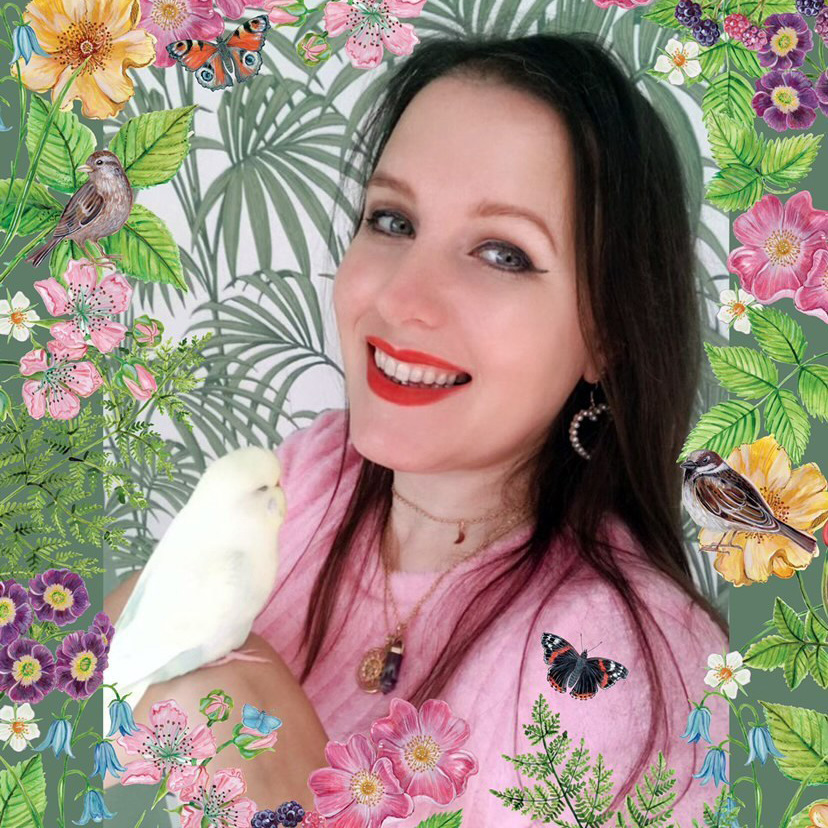 Sarah loves the maximalist style and is a big fan of small details and vibrant colours.
She tends to switch between watercolours and fine liners, depending on the design, and is always keen to continue developing her own unique art style.
After studying textiles, fine art and fashion at The Northern School, Sarah went on to study womenswear fashion design at Central Saint Martin's in London.
Having worked for many creative companies over the years, it was during the lockdown that she really started to focus on creating her own pattern designs and thus launching her small business, Mystical Sky Studio.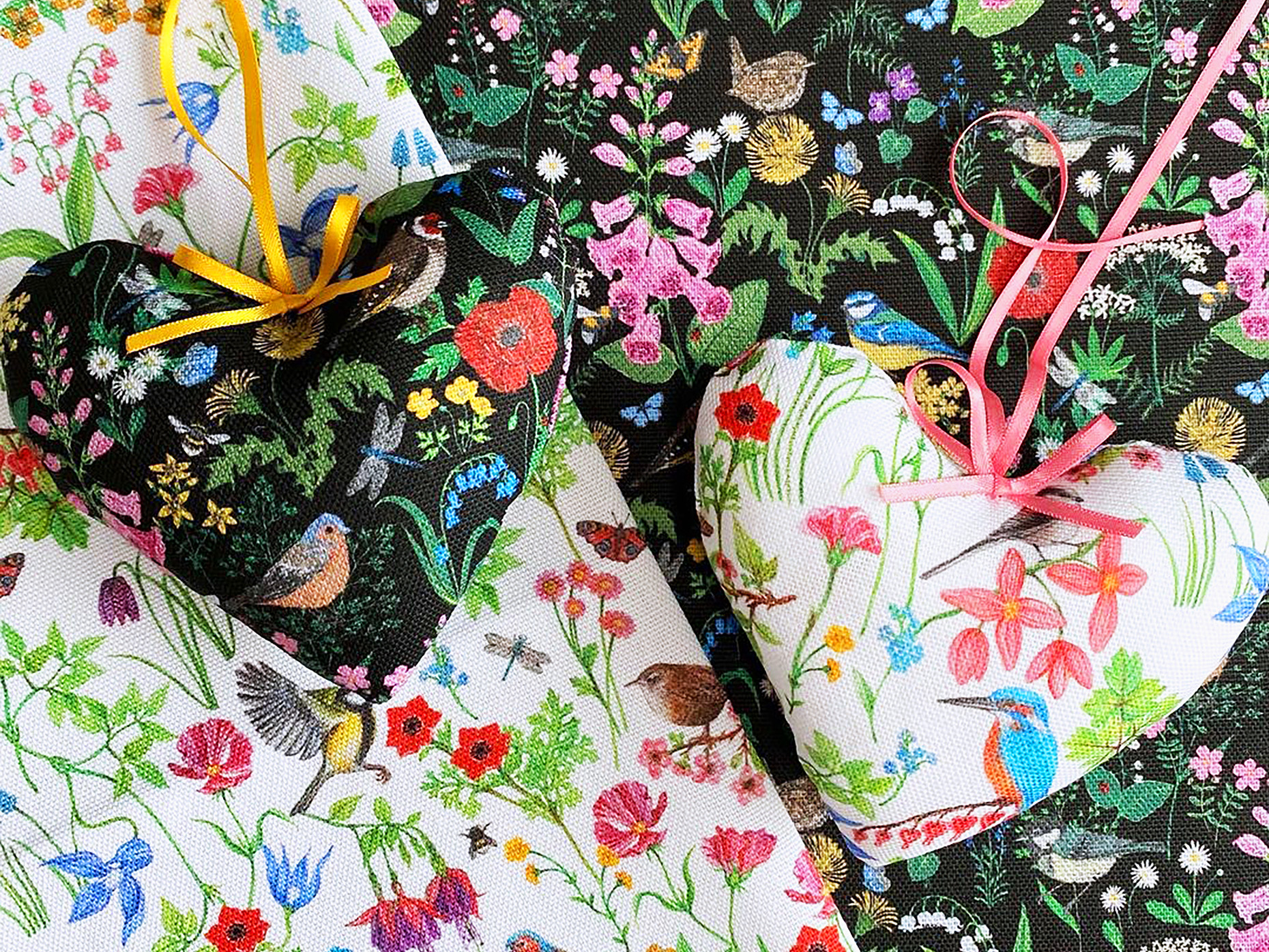 From selling my hand crafted fabric items on Etsy to taking my products to the local craft market, it has been such a great experience in my small business journey.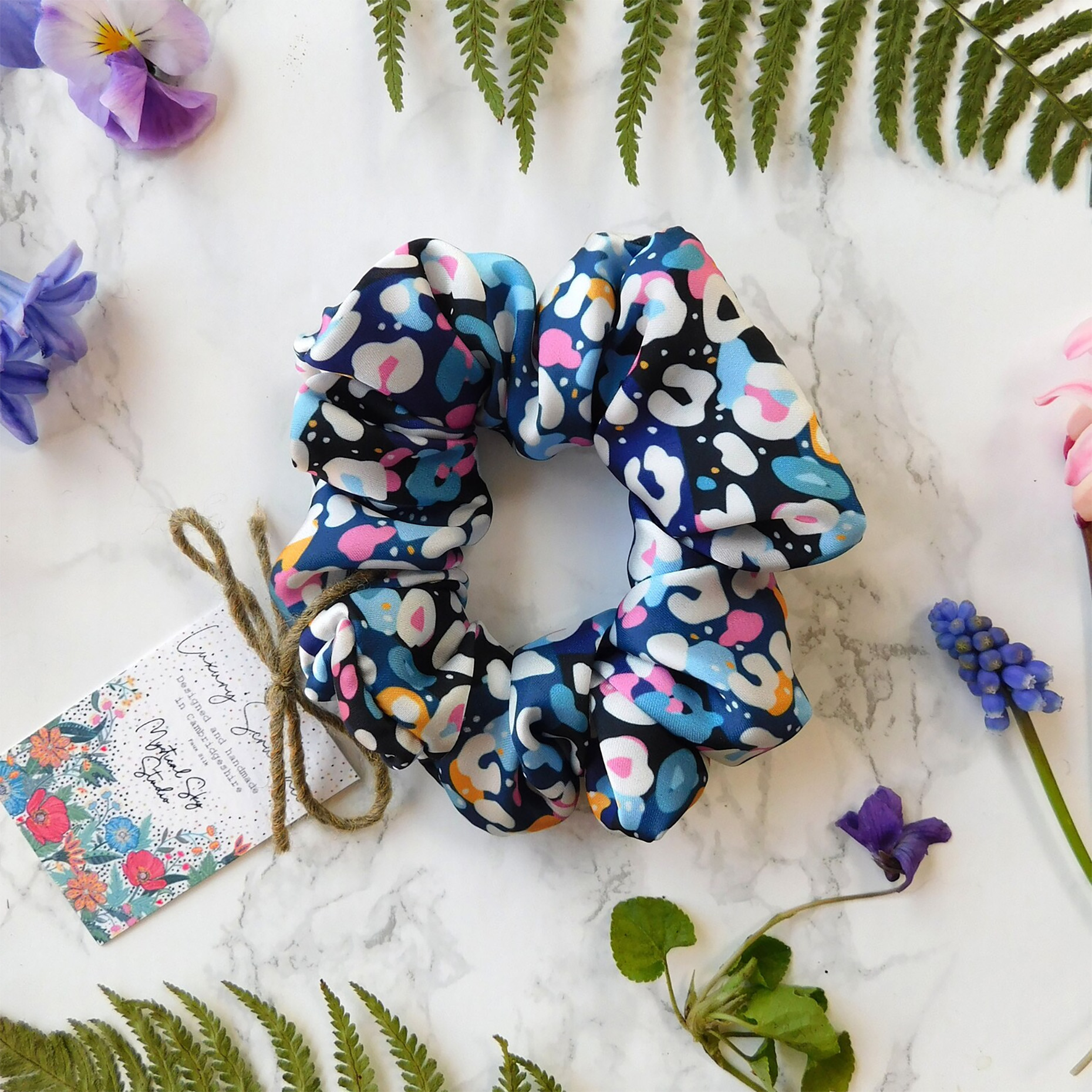 As a child, Sarah felt very connected to nature. She lived in a small countryside village and would often spend hours outside learning all about flowers, trees, insects and wild animals where she would always be sketching or scribbling down ideas.
Nature now plays a huge part in her designs and is her main source of inspiration. Sarah's designs are never overly planned; she likes to let them come to life organically on the page. Once her artwork is complete, she then loves choosing which fabrics to print on and what products to make.
If creating is your passion, you need to work super hard. Keep going, never give up and don't be afraid to ask for help and advice from people in your creative field.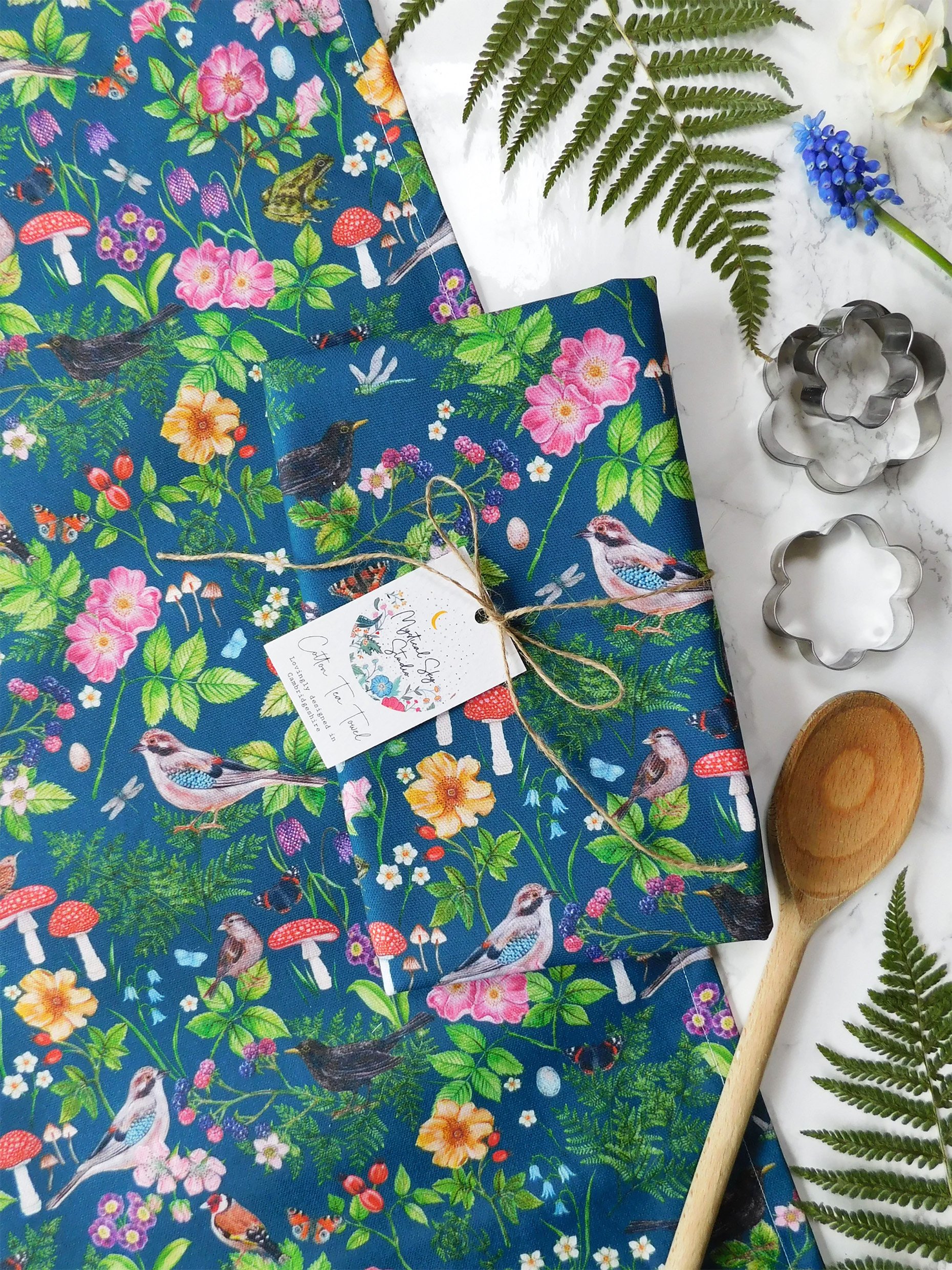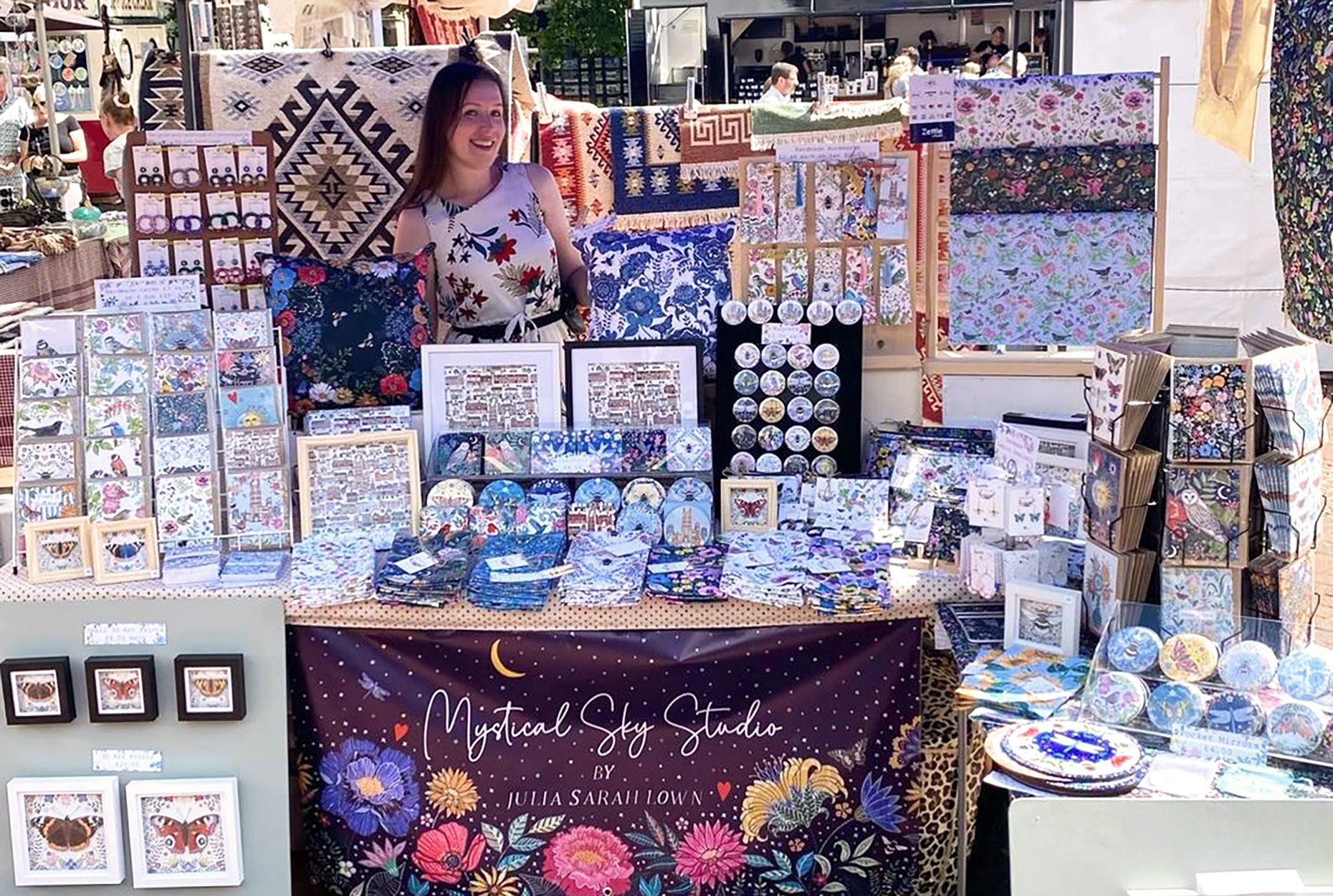 ---
Sarah is one of our many creative customers who has created a successful brand using her custom printed fabric. Her use of complementary colours and patterns is truly outstanding.