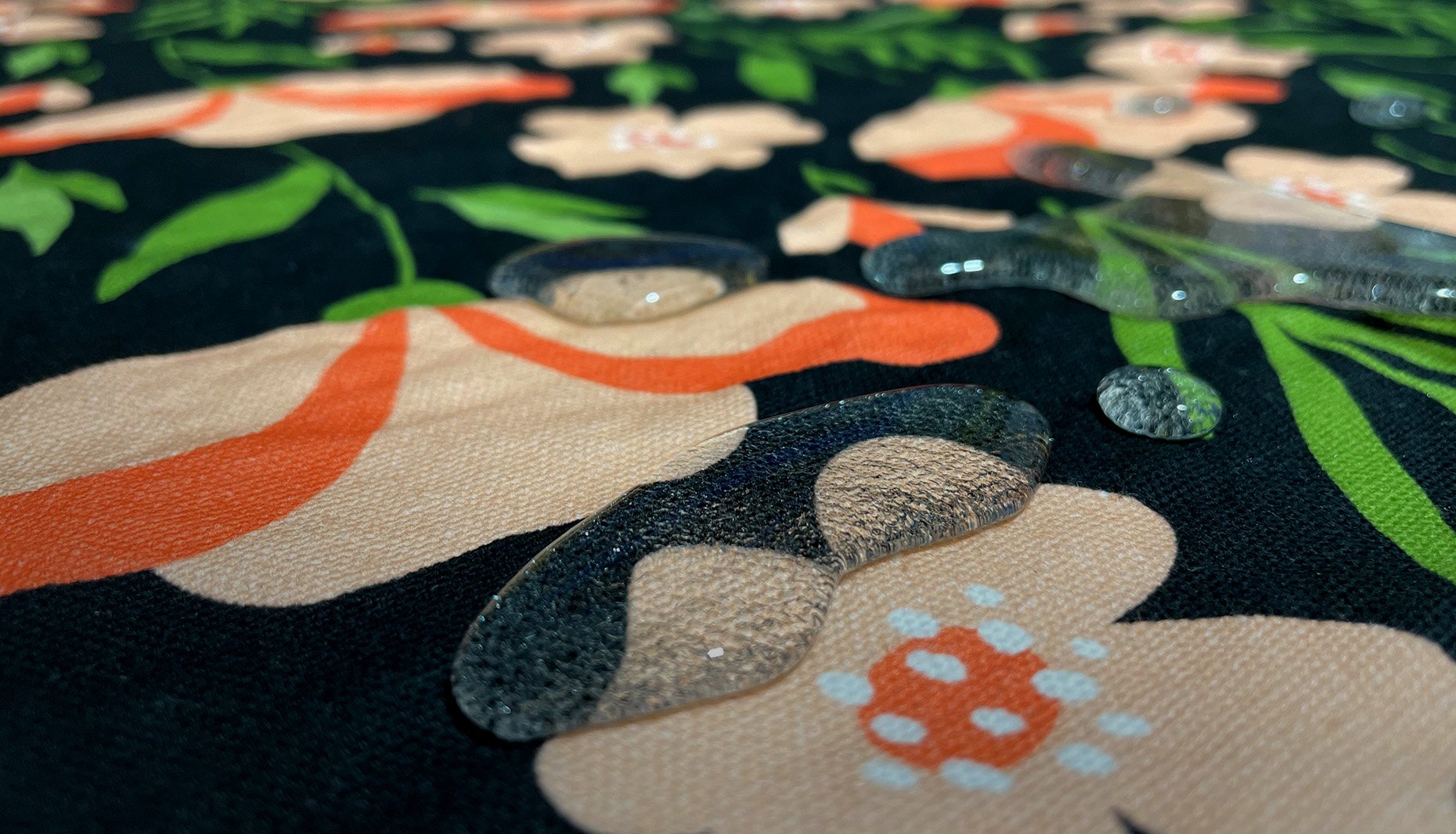 Step-by-step guide on how to use Nikwax Cotton Proof and Vlieseline Lamifix Gloss to make your custom printed fabrics waterproof.
There are many ways in which fabrics can be treated for water-repellency. The examples below show two quick and easy techniques which can be used to make your fabric suitable for a wider range of uses. Both Nikwax Cotton Proof and Vlieseline Lamifix Gloss are readily available online or at your local haberdashery.
---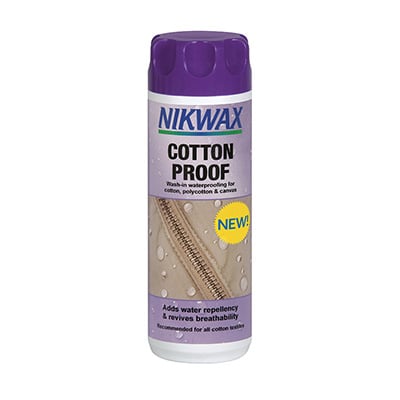 Nikwax Cotton Proof
Nikwax Cotton Proof is an environmentally-friendly water-repellent treatment that coats the fabric with a network of water-repellent molecules. These molecules are able to bond to anything that is not water-repellent, while still being breathable. It also adds tear strength and can withstand several washes. Nikwax Cotton Proof is easy and quick to apply by hand or in a washing machine and ensures that the treatment goes right through the fabric.
For best results, use Nikwax Tech Wash in a separate cycle before applying the waterproof treatment; there is no need to dry your printed fabric first. To maintain waterproofing, always wash your fabric with this after the treatment has been applied; detergents should not be used.
Machine Wash
Wash the fabric with 3 full caps of Nikwax Tech Wash; there is no need to dry the material.
Place the clean fabric in the washing machine, with a maximum of 3 items at a time, using 50ml of Nikwax Cotton Proof for 1 item, 100ml for 2 items and 150ml for 3 items.
Wash the fabric according to the care label before leaving to airdry.
Hand Wash
Add 3 full caps of Nikwax Tech Wash to a bowl of hand-hot water and agitate to mix.
Rinse the fabric 3 times with clean water, as well as the Tech Wash cap.
Immerse the clean fabric in 6 litres of hand-hot water, using 50ml of Nikwax Cotton Proof.
Thoroughly swirl the fabric in the water, leave for 5 minutes, then mix again.
Rinse with cold water until the water runs clear and leave to airdry.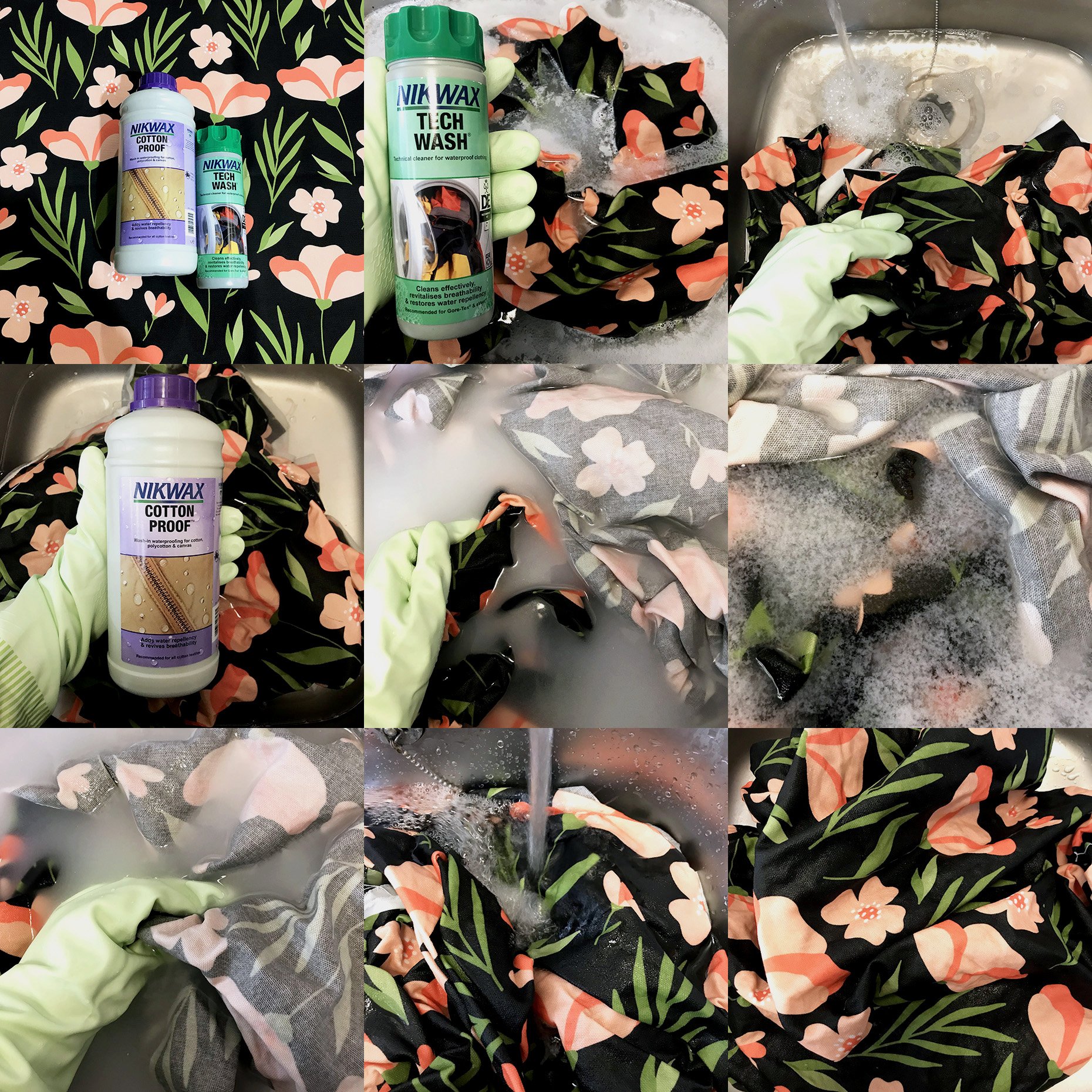 The Nikwax products were a more involved process but the outcome was surprisingly good. The water droplets repelled as soon as the fabric was dry.
---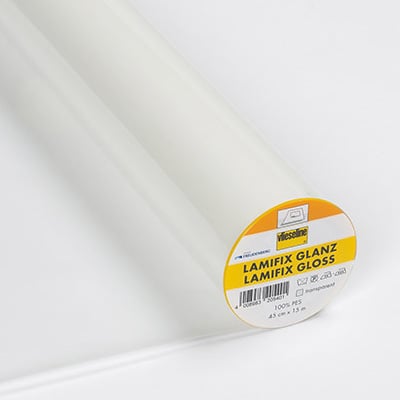 Lamifix Gloss
Lamifix Gloss is a fusible, transparent, iron-on transfer film designed for laminating a wide range of fabrics. Its gloss finish shows the true vibrancy of the print while being strong, durable and wipeable. In addition to fabric items such as tablecloths and aprons, it is also great for homeware items such as placemats.
Place the Lamifix on the printed side of the fabric shiny side facing up
Lay a lightweight tea towel over the top and set the iron to mid-heat
Start ironing from the center outwards for no longer than 8 seconds at a time
Remove the tea towel to reveal your final fabric
Repeat the process if any air bubbles are found

If you're looking for a quick fix to make your fabric waterproof, Lamifix would be the perfect product to use
---
Making your custom printed fabric waterproof can create new product opportunities. Hopefully our article will inspire you to make your very own waterproof fabrics.
warningThis article has been provided for guidance only and you should always follow the manufacturer's instructions.