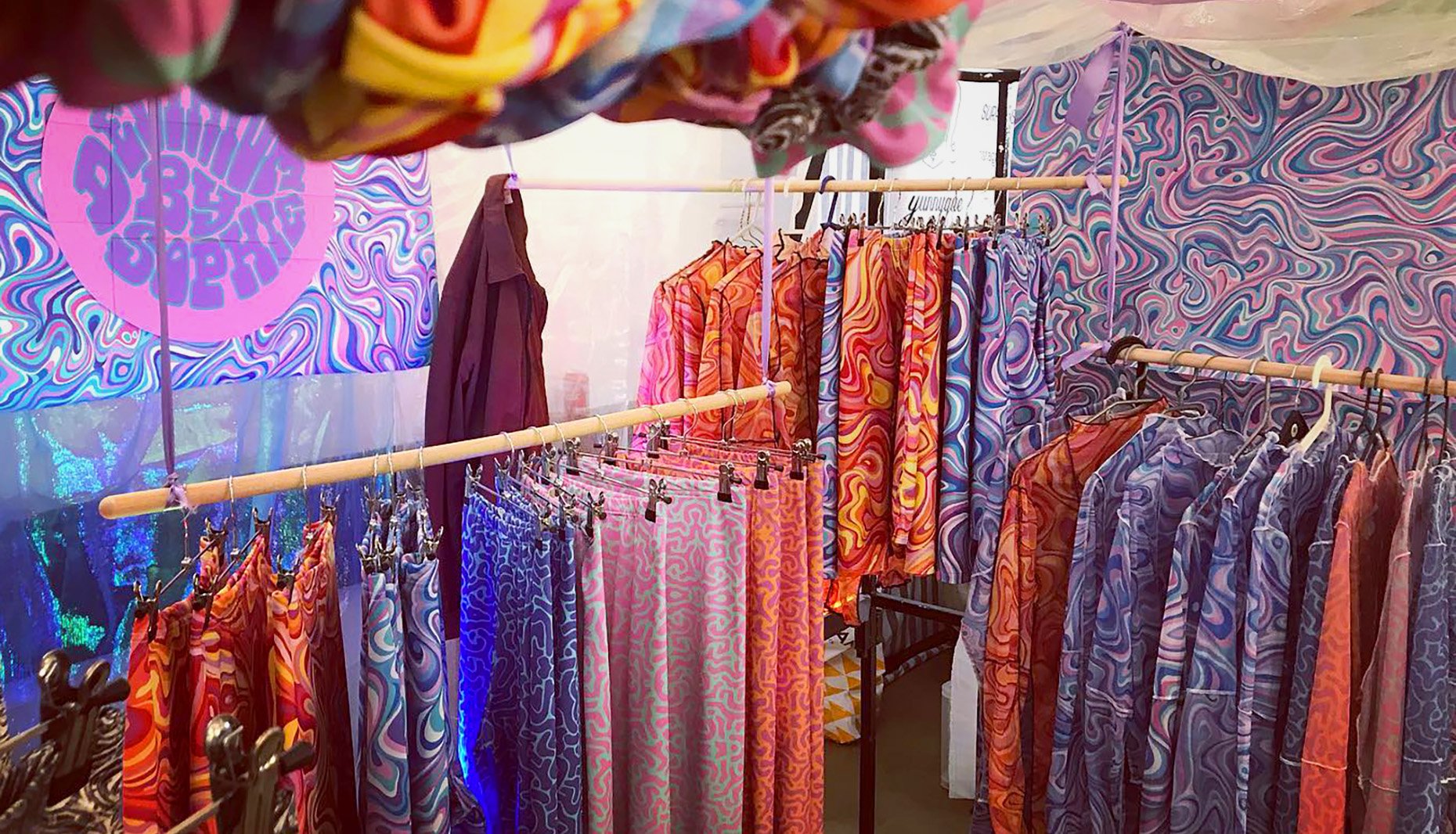 Delirium by Sophie has achieved incredible success printing unique psychedelic fabric to create an iconic fashion brand.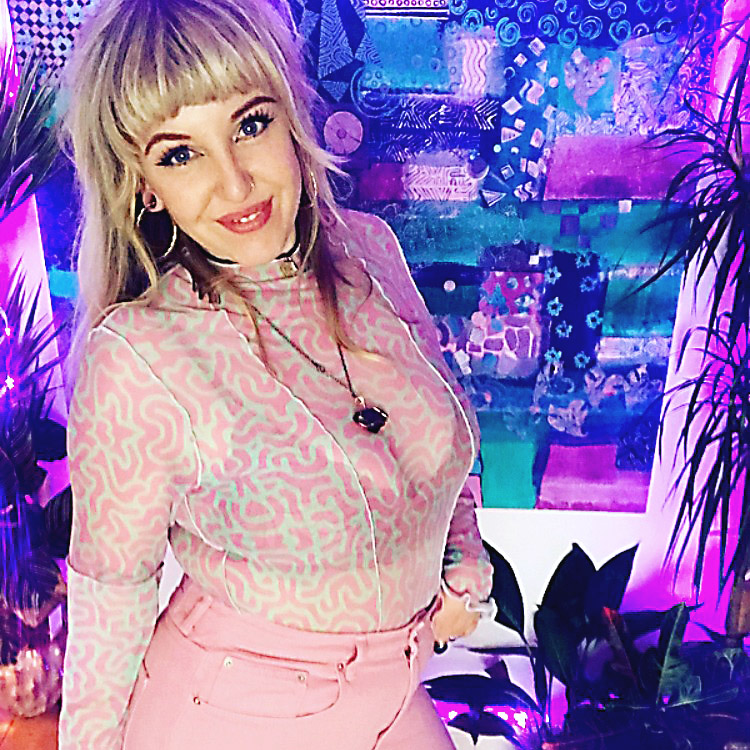 From a young age, Sophie loved experimenting with different fabrics; this is an obsession that has only continued to grow throughout her career. She loves art that is overstimulating for the brain with lots of tactile layering, repetitive patterns and clashing colours. Surrealist art and anything with texture and vibrancy are her biggest forms of inspiration.
Universal awakening is also a fundamental concept behind the designs at Delirium. Sophie's aim is to share with people how she views the world. By seeing design as a form of expression, she has been able to use her work as a way to bring a sense of togetherness into the world. Her psychedelic patterns play with scale and form, turning striking detail into fluidity.
Sophie believes that we are more connected than we realise and uses her repeat patterns to illustrate this.
When an idea first strikes, I love to doodle with biro; it can be bold but I like that if you make a mistake, it's permanent
Growing up on a farm in Surrey, Sophie had a balance of practical living mixed with eccentric artistry split between both sides of her family. Her love for the big wide world naturally drew her to the city where she has lived for roughly 9 years (with a few adventures around the world and in between). Most of her free time is spent attending music events and festivals, going to art exhibitions, exploring the outdoors and having deep conversations until the early hours of the morning. "It is important to appreciate all the small joys a day can bring. This world is full of wonder, we must only open our eyes to see it".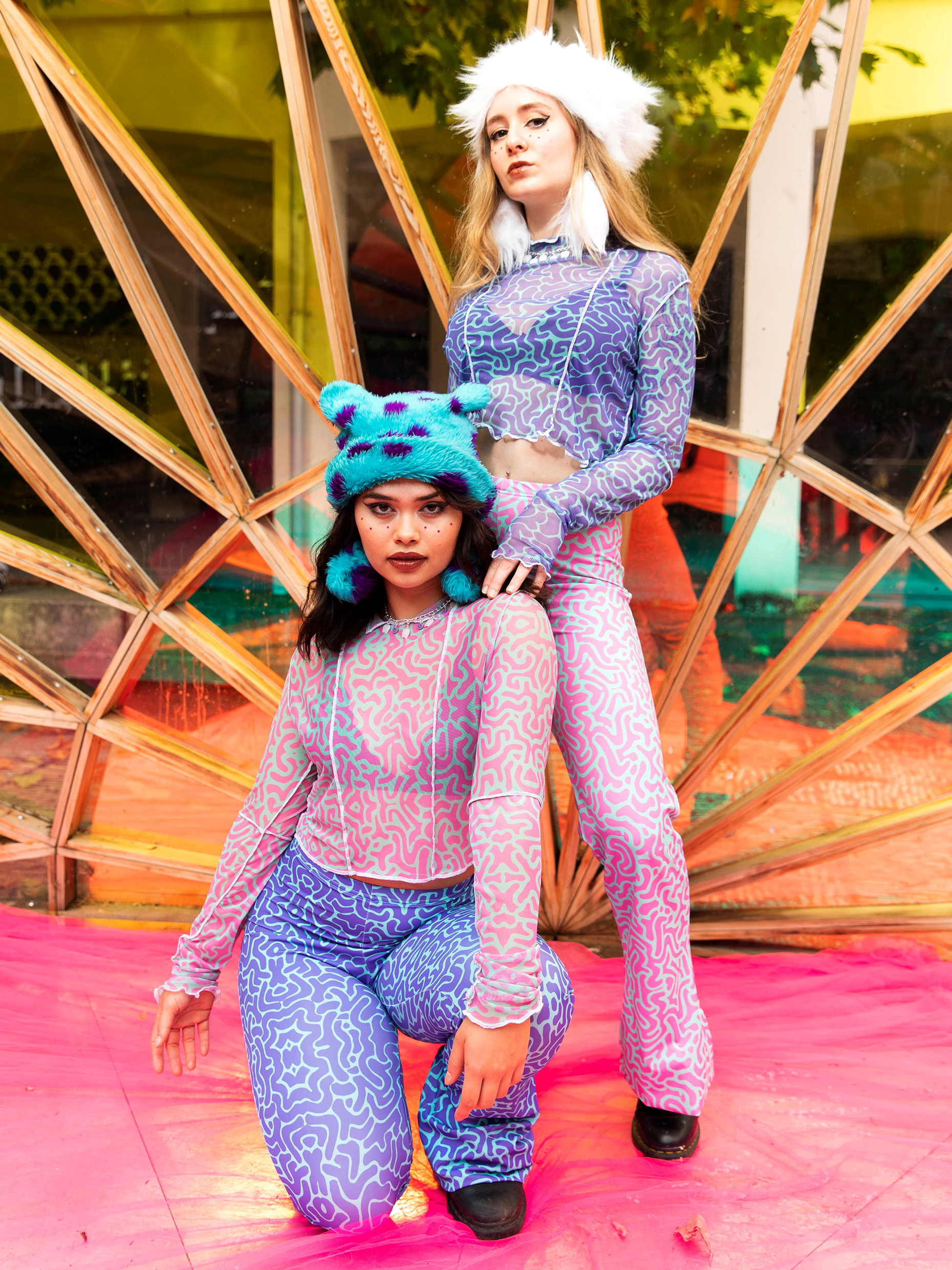 Sketching can lead you down a range of experimental paths where initial ideas can then be developed in other mediums. Sophie's advice for new designers starting out in the industry is "whether it takes one year or five, just start. You won't believe what you have achieved when you look back".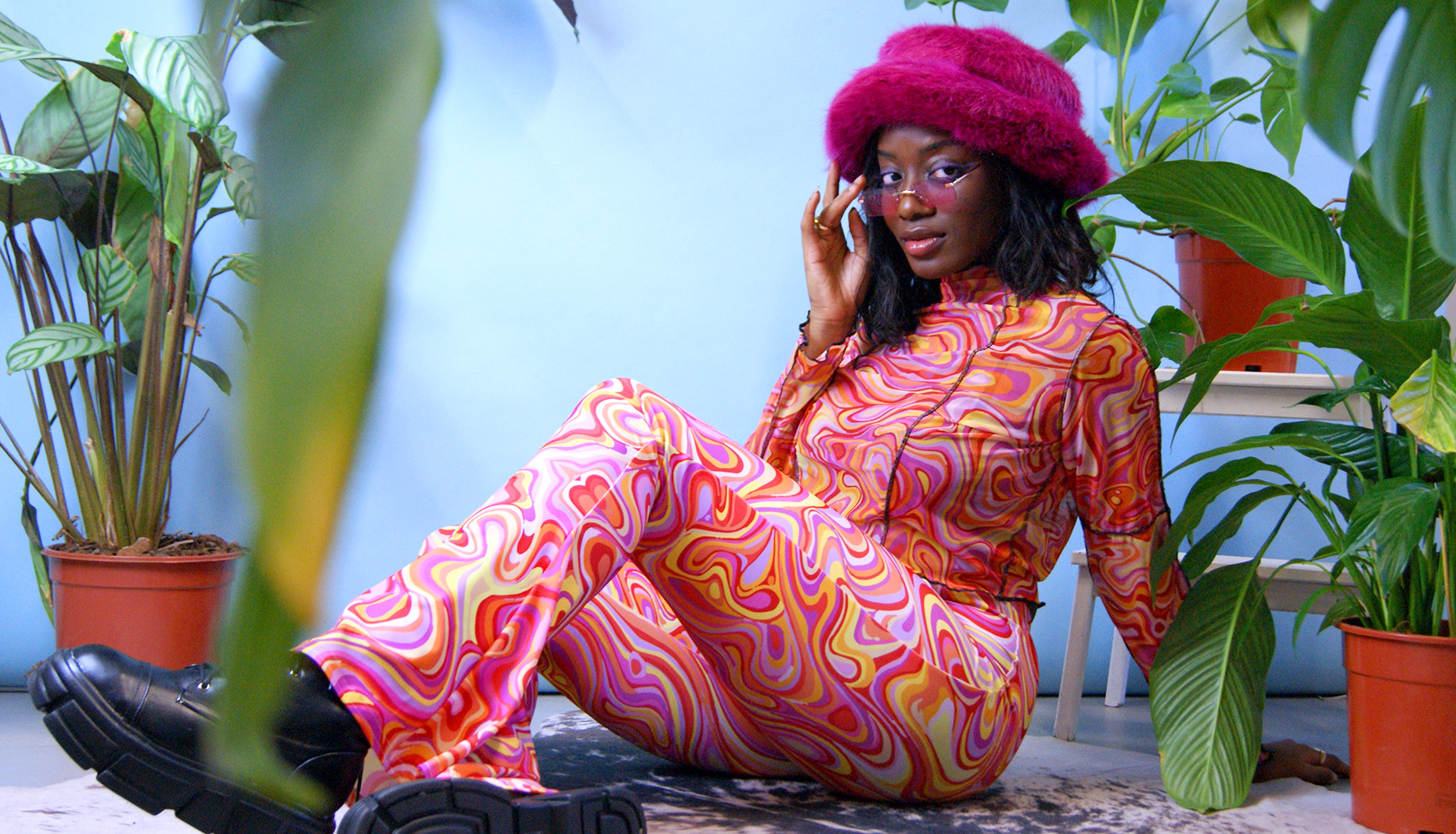 She feels there is nothing wrong with imagining the end goal but that this can often be slightly overwhelming at first. Her best work comes from taking one step at a time. She starts by sitting at her desk and picking up the pen as, once she starts, one idea automatically snowballs into the next.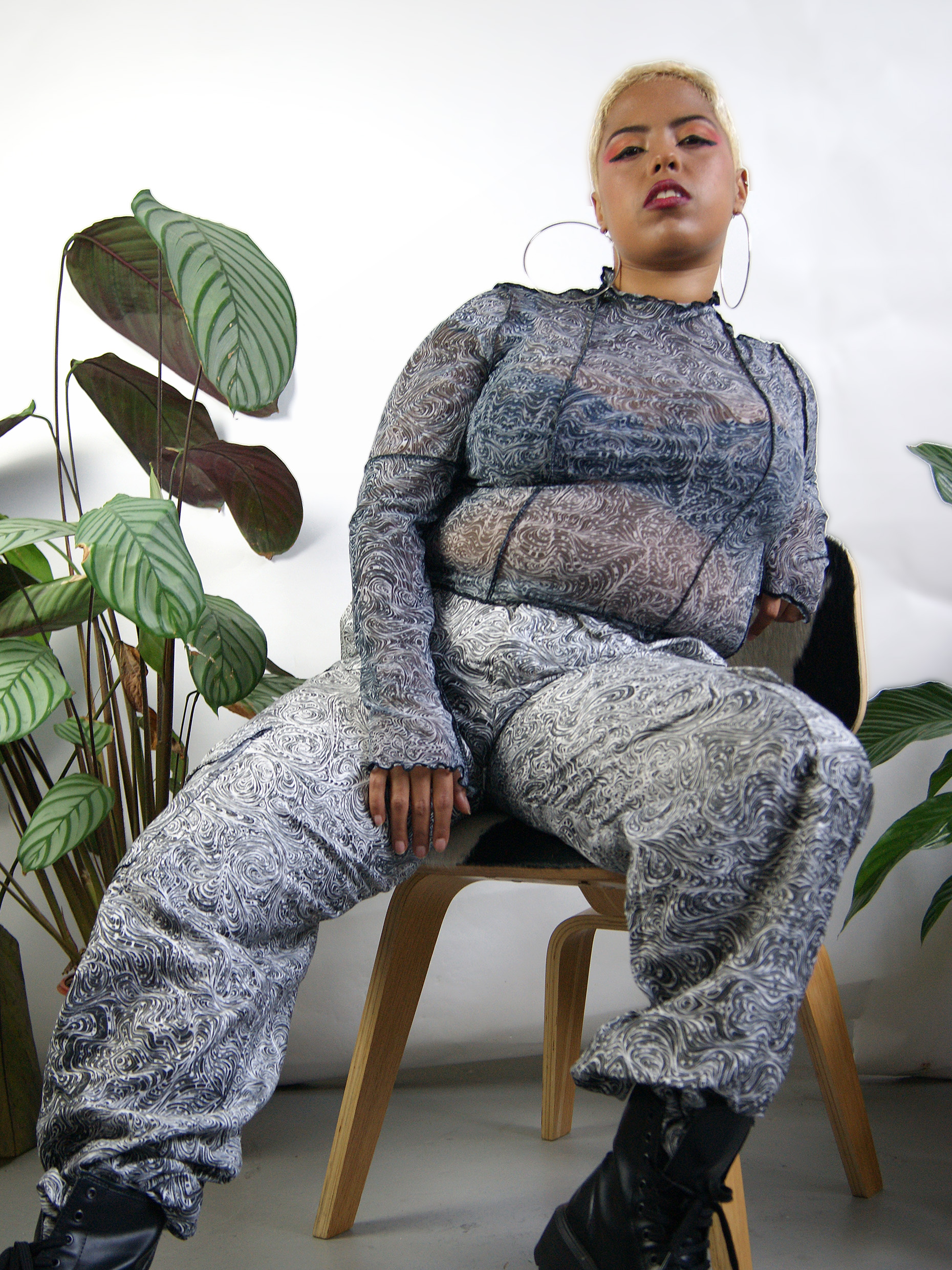 One key thing that Sophie has learnt throughout her design career is to not compare herself to others. Her passion for inclusivity and individuality is demonstrated throughout her fashion pieces. These are especially popular both on her website and on the ASOS Marketplace.
To have people wear my designs and express themselves freely makes me so full of joy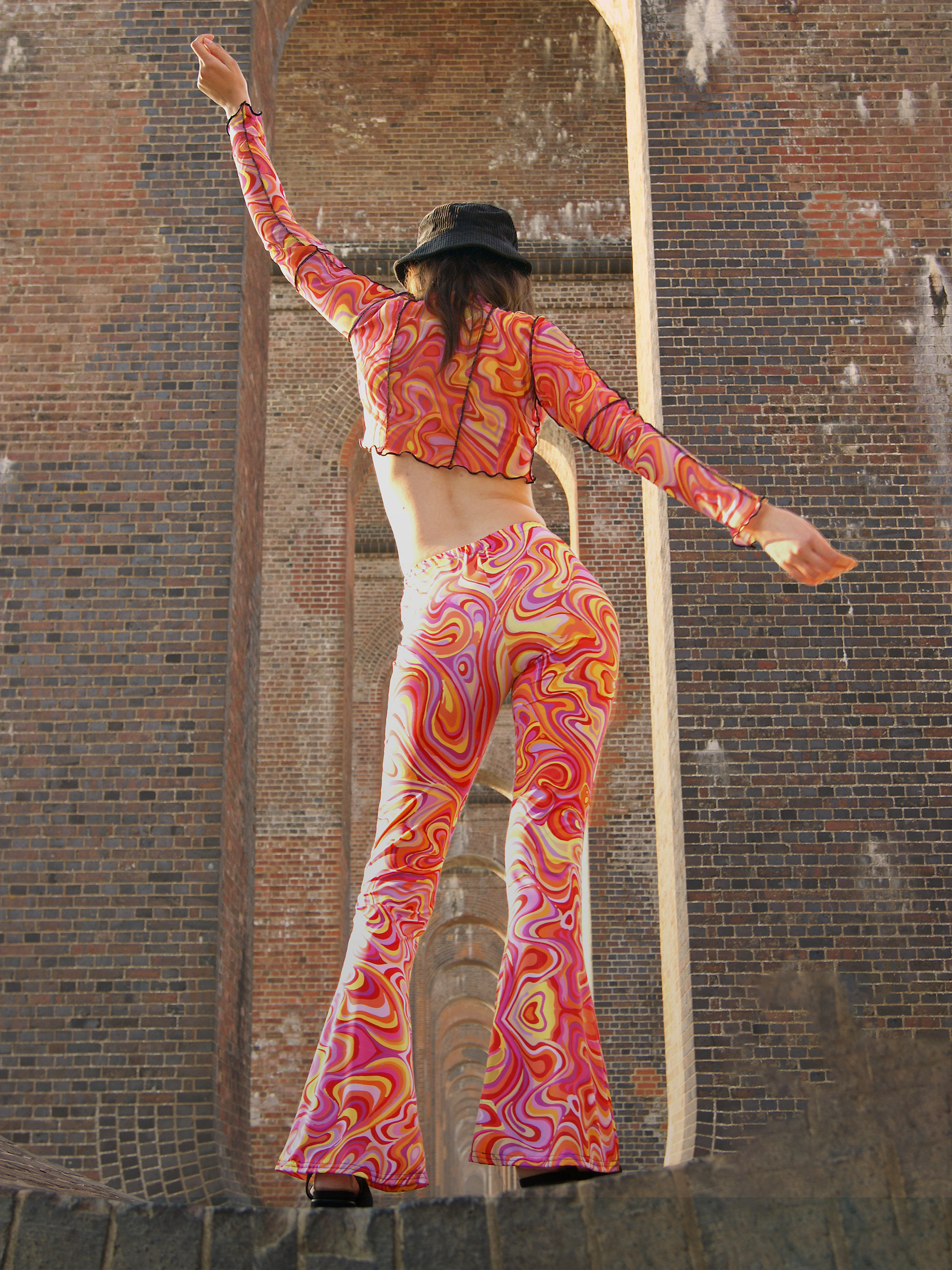 We asked Sophie how we have helped her on her creative journey: "Prinfab are amazing! I've genuinely never had a company be more helpful and feel so personable. My orders arrive so quickly, it's incredible. I did a lot of research on costings and fabric quality before I decided on Prinfab; they have such a huge range of great quality of fabrics. Prinfab even help me when I send over completed images to print. They are so diligent that they picked up on an error I had missed before printing- if that's not incredible customer service, I don't know what is!"
---
Unique custom printed fabric featuring exclusive psychedelic designs have established Delirium by Sophie as a thriving fashion brand. Her story is an inspiration to those seeking success in the competitive fashion market.