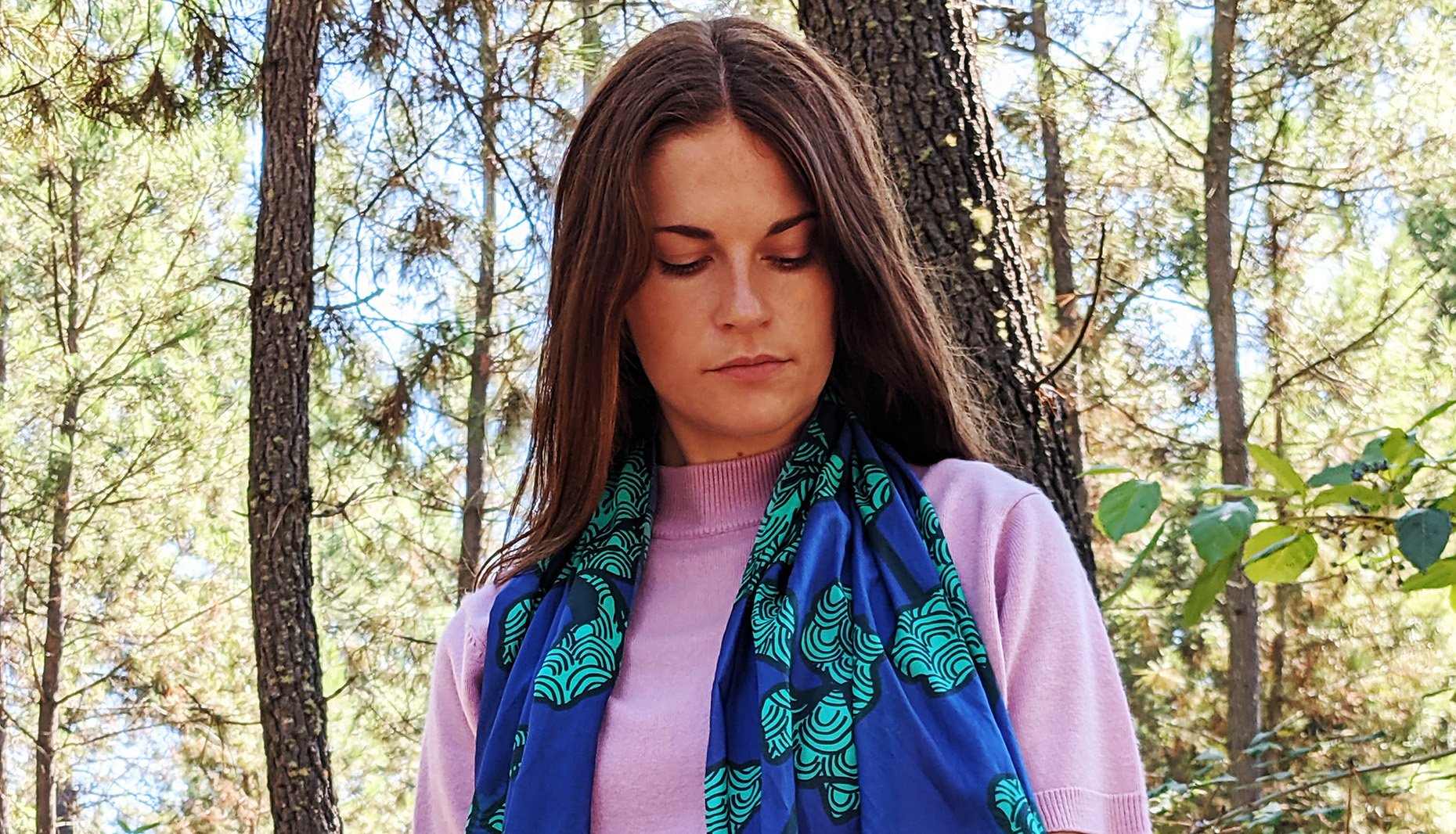 Abbey is a print designer and gardener, who creates unique print designs, inspired by her love of tropical plants and vibrant colours.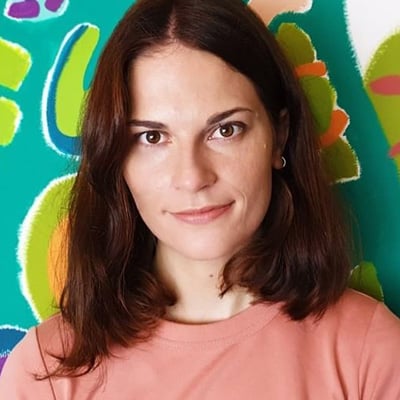 She first got into print making by studying textile design at university, where she specialised in print design for fashion.
From a young age, Abbey always had a passion for print and anything that had a pattern on it.
Her obsession for plants only continues to grow, where her studio space is now her main source of inspiration: "it is pretty much a jungle". One of Abbey's main influences is the work of textile print designer, Cassie Byrnes, who creates colourful paintings that are then digitally printed and turned into clothing.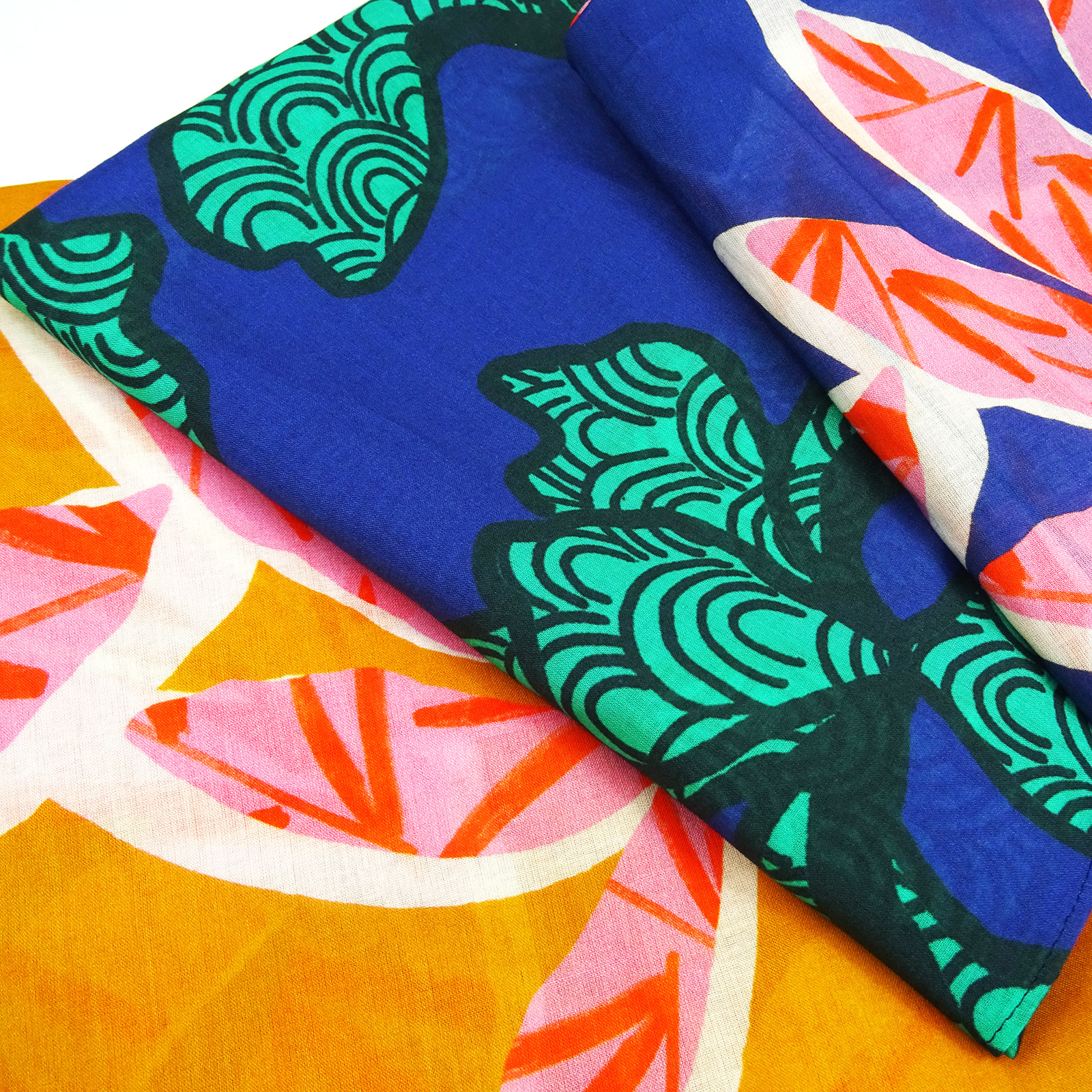 My favourite part of the design process is creating my designs digitally. I love how quickly you can draw something and then scan it in. This opened up the world of print design for me as I like to experiment with different art materials and techniques, in my own style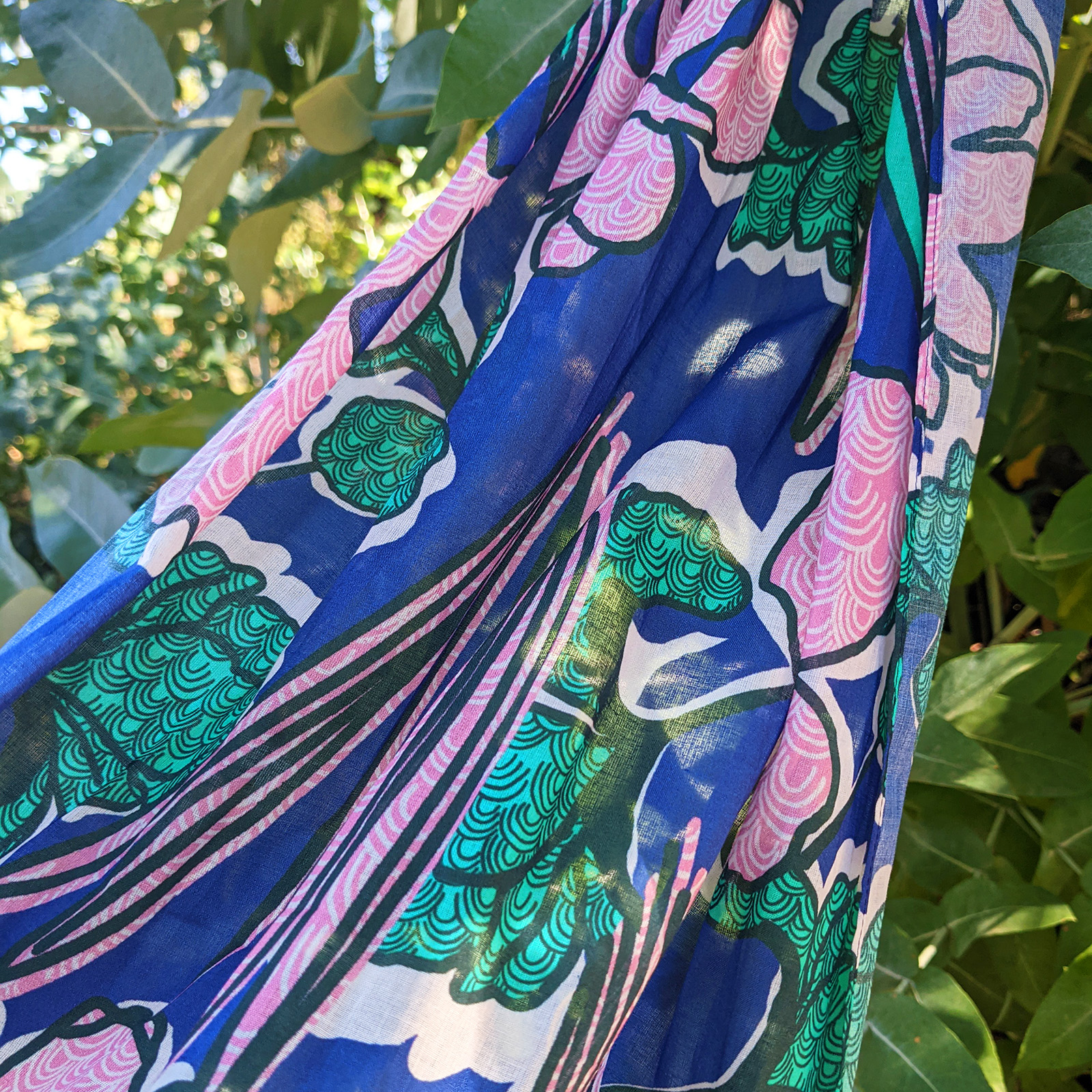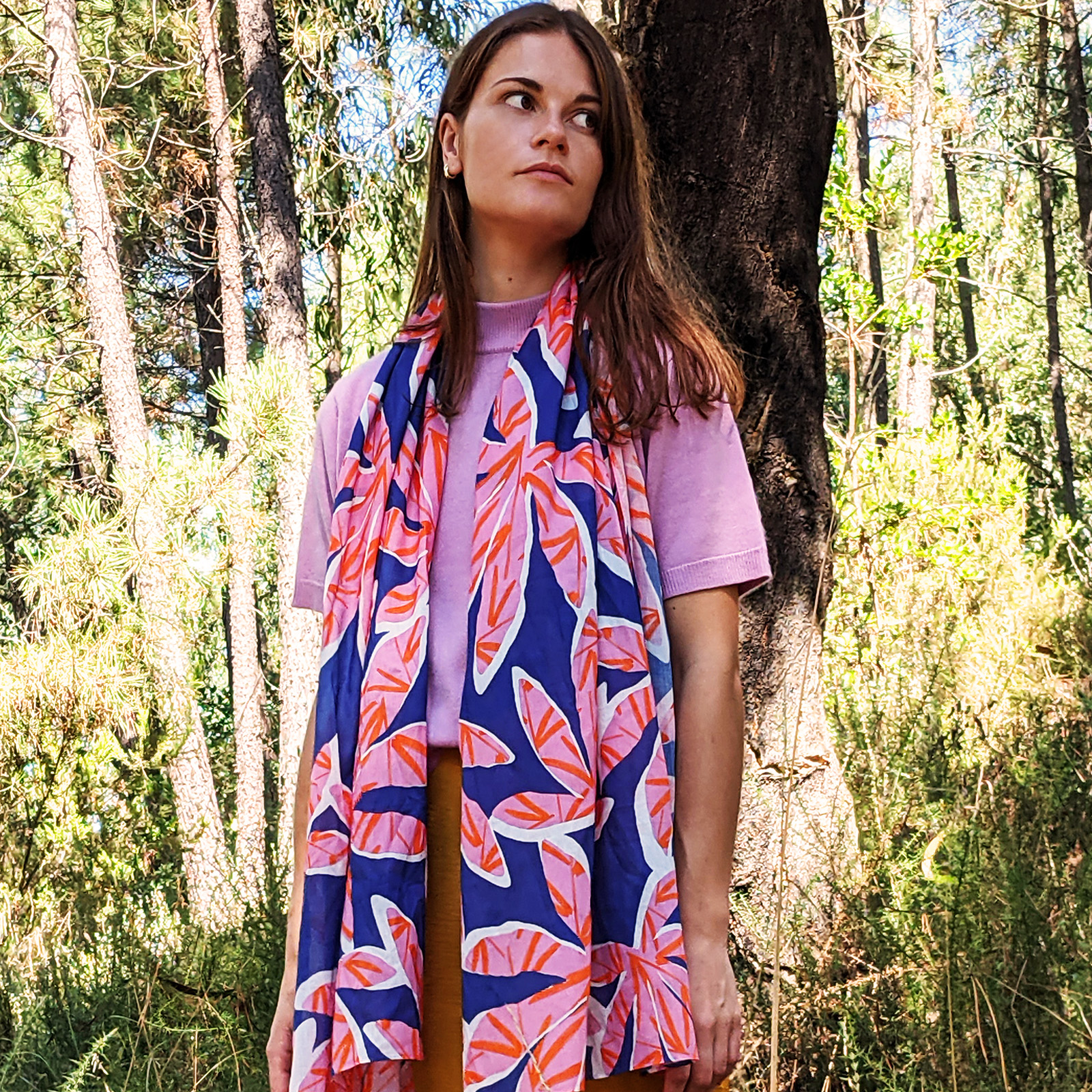 Abbey loves coming up with unique colour combinations and working in different mediums. Each tropical design is created by combining both hand and digital techniques before being printed using sustainable fabric printing technology.
This process allows the hand painted details from the original designs to be translated through to the final product. Her bold and colourful design style has played a huge role in creating and developing her range of contemporary accessories.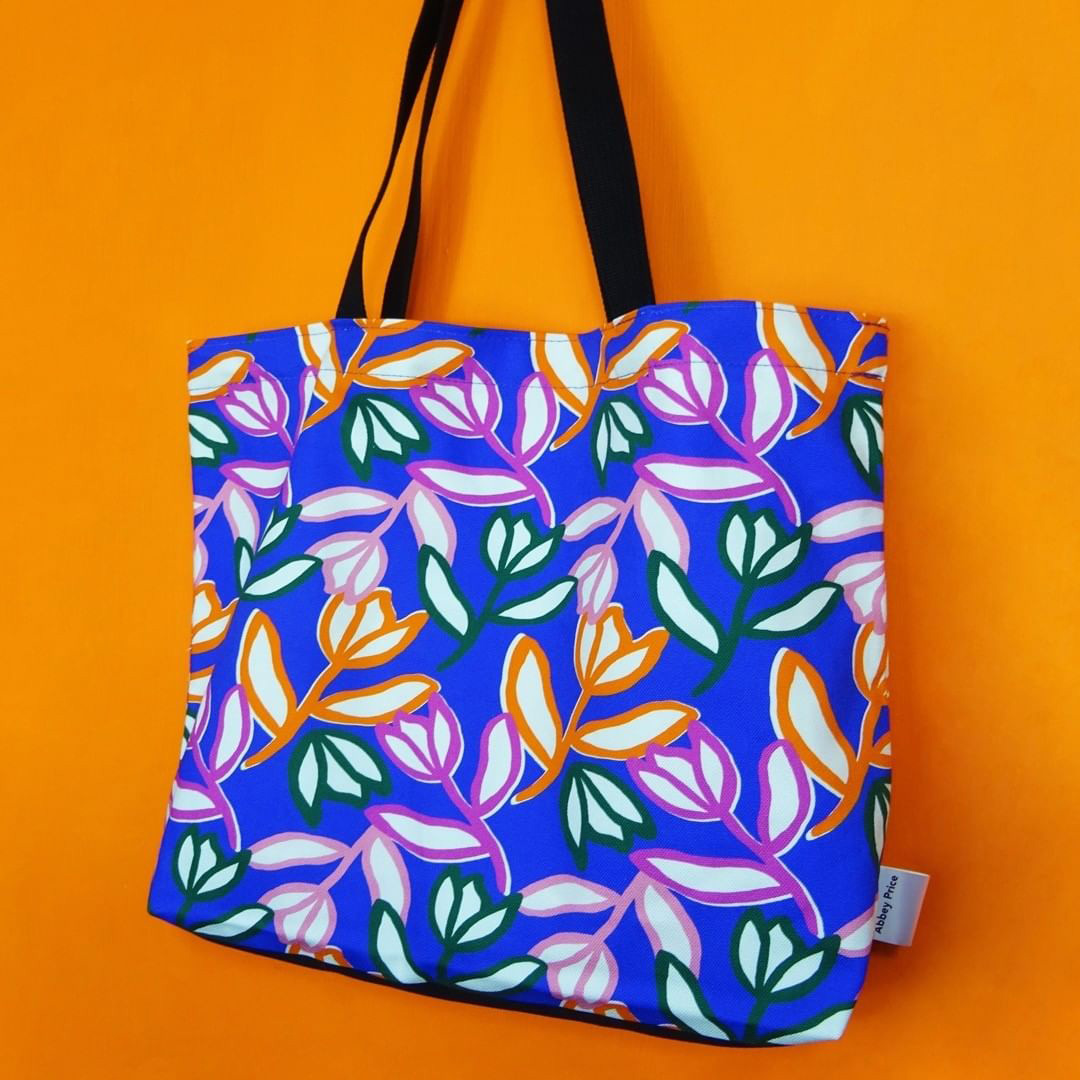 ---
The vibrant colours and appreciation for the fabric in Abbey Price's creations are truly inspirational. We hope they inspire you to create your own unique items using custom printed fabric.