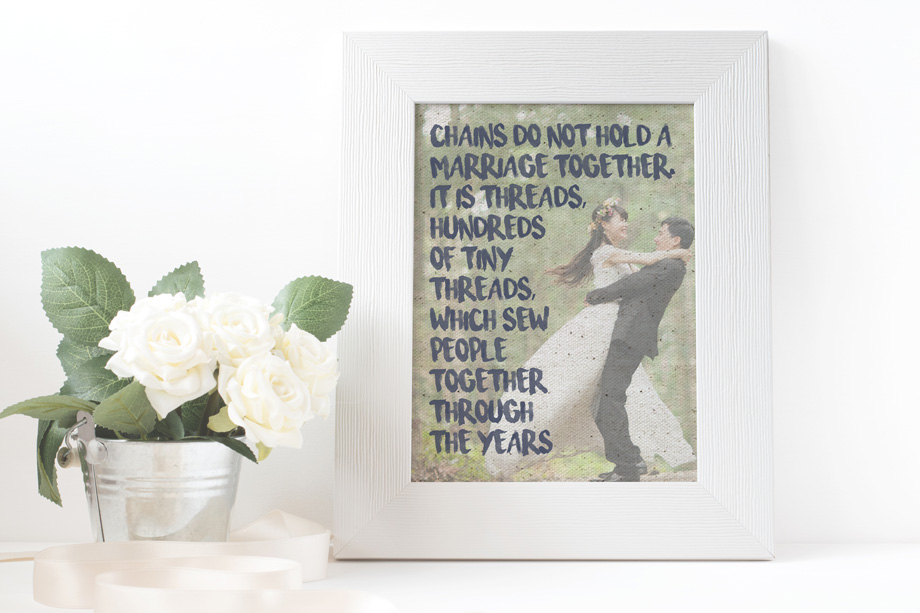 Items made with custom printed fabric can make for an extra special gift or present. We explore a projects that you can use your custom printed fabric to make the perfect gift.
5 Great Fabric Gift Ideas

Contents
Custom Personalised Christmas Stockings (using only a Fat Quarter!)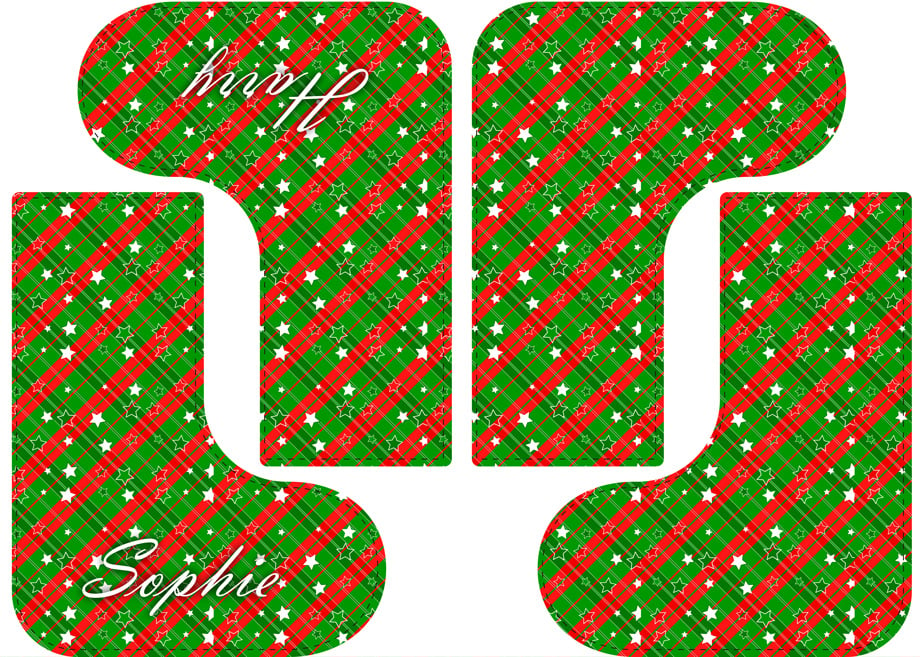 What better present to give your loved ones this Christmas, than a personalised stocking?
Make their presents extra special with this great personalised Christmas idea!
With a bit of wadding and a bit of fur, you're well on your way to a customed holiday treat!
Here's a handy template for two stockings that fit perfectly onto one of our Fat Quarters:
Stockings Template for Photoshop.
Personalised Cotton / Linen Anniversary Presents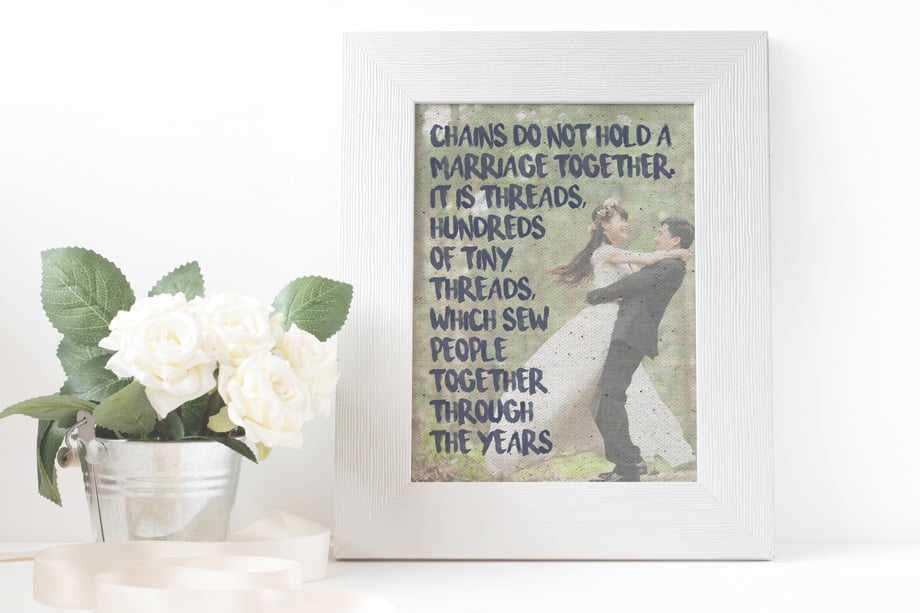 What better way to celebrate a 2nd (cotton) or 4th (Linen) anniversary than with a personalised anniversary present on cotton or linen.
Photographs print great onto fabric, and printing a photograph of the happy couple on their wedding day, maybe along with a touching and relevant quote, will make a great gift.
You could use the fabric in a frame, as above, or fashion the fabric into a small keepsake, or use it to cover an album of photographs or them - the possibilities are endless!
Children's Art on a Backpack or Pencilcase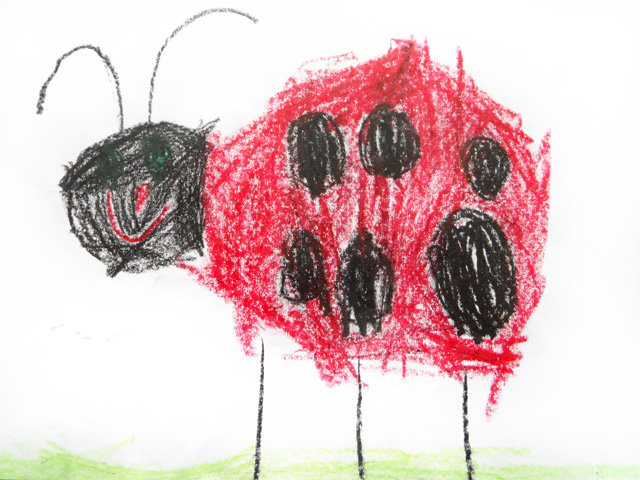 A great gift to give to your partner, or your child, is your children's art made into a cool item they can take with them everywhere.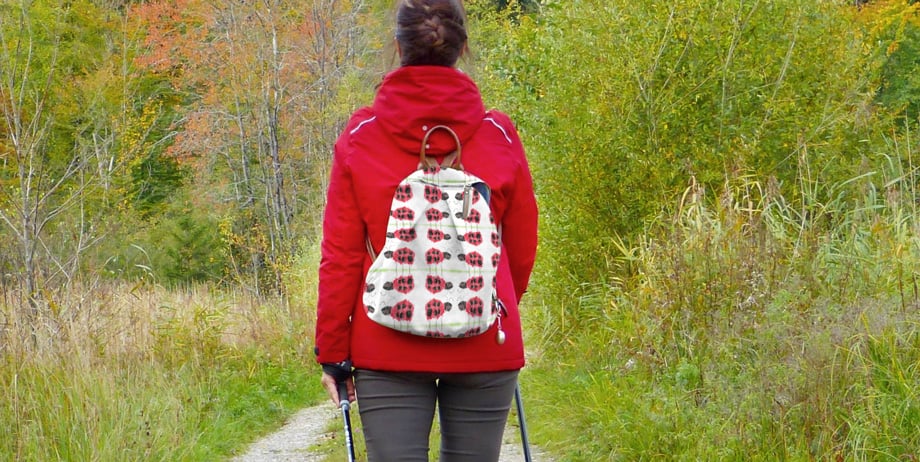 All you need to do is upload your child's artwork to Prinfab, and in a few days you'll be able to make your child's artwork into an article that will last a lifetime!
Personalised Star Sign Accessories

A personalised star sign cushion or bag would make a great gift for a loved one: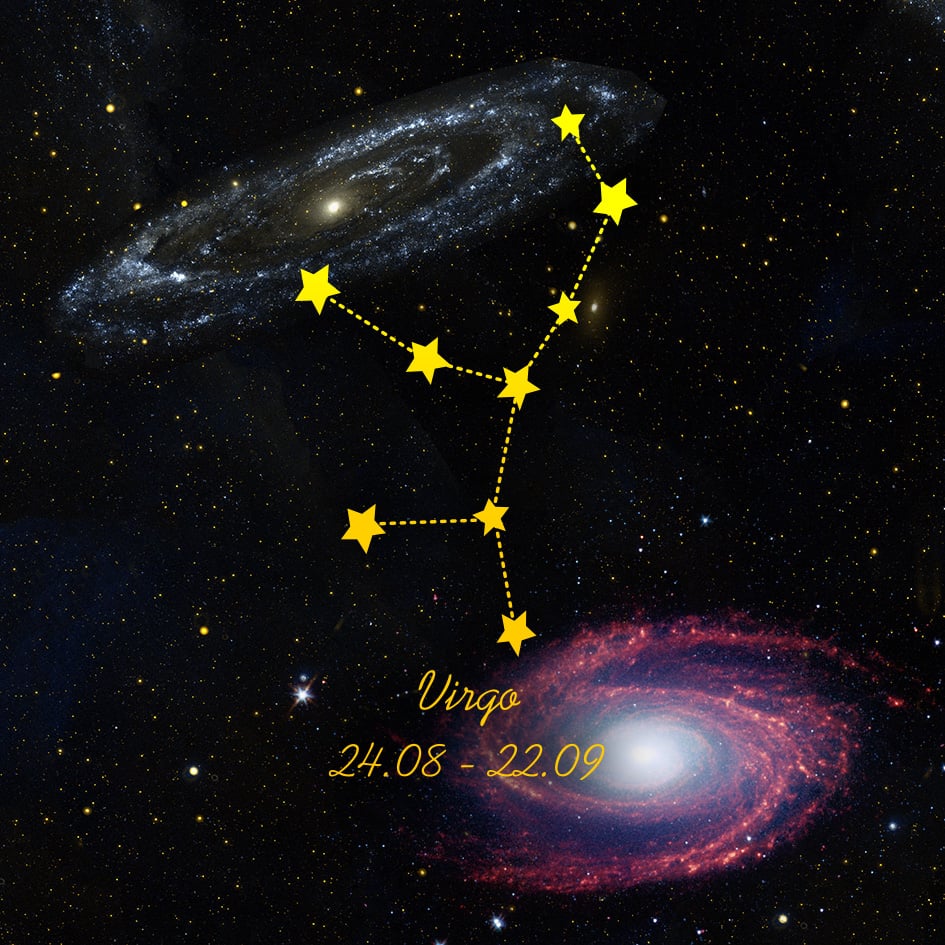 Cheater Memory Quilt

A memory quilt is an excellent gift, but they can be very hard to make - luckily, there's an easier way.
Using Prinfab, you can make a cheater's memory quilt by printing the patchwork onto one large piece of fabric, and then embroidering over the top to fake the stitching!
We use an excellent website called BeFunky, whose collage maker will make this an extremely simple task. Simply upload your photos (or use your facebook photos) and lay them out in one of the pre-defined grids. BeFunky will do all the hard work for you.
Now you should have your very own printable patchwork, ready to be made into a quilt!