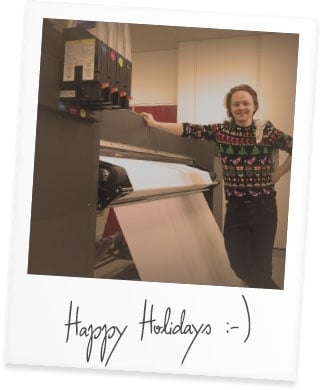 Please place your order by midnight on the following dates to ensure you receive your order before Tue 25 Dec 2018.
If you place an order after these dates, it may not be delivered before Tue 25 Dec 2018. Please give yourself plenty of time to avoid disappointment, and bear in mind there may be delays across our carrier networks due to high volumes.
Destination
Shipping
Deadline
United Kingdom
Standard
Thu 13 Dec 2018
Express
Mon 17 Dec 2018
Rush
Thu 20 Dec 2018
Europe
Standard
Wed 5 Dec 2018
Rest of World
Standard
Mon 3 Dec 2018
Updated 10 December 2018
---
helpHoliday Closure
Prinfab will close on Fri 21 Dec 2018 at 5pm and re-open Wed 2 Jan 2019 at 9am.